South Africa is in a truly unique position when it comes to its white wine.
With the varied growing climate of the old world wines in northern Europe, South Africa straddles the two worlds of wine and the outcome is a series of small, mostly family run vineyards which are able to produce the most ornate small yielding wines, but with beautiful and sort-after flavours.
This is a far cry from the South African white wines of the 1980s. Before the country took the time to tweak their production methods, South African white wines were considered similar to sour, sweet or acid drops and only when their vineyards truly started to see how quality wines are far more profitable than mass produced, cheap and unmindful production that the countries' quality assurance quickly accelerated.
Grapes used in South Africa
The most indigenous grape of South Africa is Chenin Blanc, and this started off as the base for all but the few South African whites.
The grape crop originally came from France, however, in this colder growing climate and rich clay laden soil, the wine this crop produces is a richer and silkier wine.
Due to this richer soil, the South African Chenin Blanc also bears the honeyed nose that makes this wine some of the most distinctive in the world.
Gone are the fiercely acidic and offensive yearly vintage, South Africa is now the home of some of the tiniest and carefully crafted and therefore scarcely available fresh and fruity dinner time treats.

Notable South African White Wines
Along with Chenin Blanc, Sauvignon is the other grape crop that suits South
Africa's growing condition.
Boplaas Bobbejaanberg Sauvignon Blanc
A notable, but relatively small vineyard has produced Boplaas Bobbejaanberg Sauvignon Blanc 2014 which is a perfect example of the cooler grown bottle notes.
The grape is soft rolled so that only the purest juice is then taken and distilled so the flavours are high, fresh and bright throughout the palette and is what gives the glass its pale green colour.
Try this wine as a fantastic opportunity in showcasing a new world wine, with a distinctly old world bouquet.
Pair with light creme-based chicken and pork dishes, however this wine has the versatility of complimenting a summer or autumn fruit tart, white fish, or simply with some ripened black olives.
Paul Cluver Weisser Riesling Noble Late Harvest
2007 Paul Cluver Weisser Riesling, Noble Late Harvest is another fantastic example of how diverse climates can help perfect a signature grape which is indigenous to a country on the other side of the world.
Widely exported to the point that it is rarely even sold in South Africa, this is a dry, yet a floral wine with a heady and distinctive taste.
Try this wine with fresh sea food like muscles or whitebait to start, and for your main citrus – based, or Thai chicken, fish stews and sauces.
Note about South African white wines
The key thing with South African white wines is that its heady flavour is perfectly complimented to a variety of widely different dishes.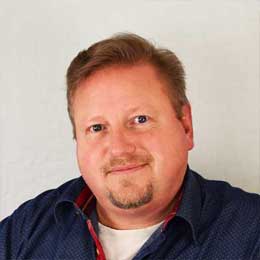 Michael Bredahl
Wine Writer
Michael is an online enthusiast, with a lot of knowledge about online marketing. Traveling around the world to hunt for the perfect wine. Latest on Sicily, where Etna has a huge impact on the taste, which is strong with a bitter aftertaste for the youngest wines, but older wines are fantastic. Drinking wine, and writing about them, are one the passions. Remember to drink responsibly 🙂