Italy has a hugely complex and deeply ingrained viticulture, which has helped shape the entire country, its means of celebration and religion in its history.
What perfectly encapsulates what we view as the Italian family staple?
It is sitting around a huge table, with extended family after a long and beautiful meal; drinking good wine.
Dessert wines in Italy are absolutely world class, and perfectly reasonable, even when you are not intending to break out an expensive bottle.
The high heat and production techniques which have been carefully honed over generations of vineyards have led to Italian dessert wine becoming some of the best on the planet.
Below are the four best and most popular dessert wines enjoyed both indigenously by Italians, and exported all over the world.
Vin Santo
Weighted in centuries of Italian history, Vin Santo translates to 'holy wine' has been produced in Italy since the early Roman Empire, where there are many different stories of its mysterious origin.
Made with mostly Trebbiano and Malvasia grapes, this variety of dessert wine can be neither sweet nor very dry depending on the grapes and production styles and how long the barrels are kept and aged.
The finished product is slick and golden in colour, rich and marvelously sweet. Enjoy this wine itself, or with sweet and dry cantuccini biscuits which perfectly compliment such bold flavours.

Passito di Pantelleria
Right down to the southernmost tip of the country, Passito di Pantelleria is a sweet raisin wine grown in weather conditions only 35 degrees north of Tunisia.
The high and dry heat is perfect when creating dessert wine from dried grapes. Referenced throughout history and even in ancient mythology, originally only made on the Sicilian island of Pantelleria, Passito di Pantelleria was not even sold or exported to the Italian mainland until the last 19th Century.
Made from the Muscat of Alexandria or Muscat Balanc a Petit Grains, the high alcohol and sweet, rich and sticky tones are paired perfectly with even the richest and most decedent crostata and cassata sugar fruit tarts.
Moscato d'Asti
If you are looking for something more adventurous, and an unusual sensory experience, a sparkling dessert wine might well look to be your best option.
Due to the bubbles and the cooler growing climate of Northern Italy, Moscato d'Asti has a marginally drier palette and works perfectly with lemon or other acid fruit desserts.
Also, fantastically refreshing when simply enjoyed alone, this is a great dessert wine if you have a preference for drinking drier wines in general.
Brachetto d'Acqui
Another fantastic wine produced in the North of Italy – but this time without the fizz, Brachetto d'Acqui is another choice for those who don't have the taste for the sweetness of most dessert wines.
Deep red in colour, and always made with solely Brachetto grapes, this wine is perfect with creamy, full fat soft cheeses and sweet, ripe, late summer fruit jams.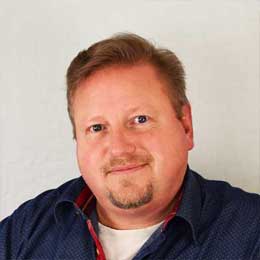 Michael Bredahl
Wine Writer
Michael is an online enthusiast, with a lot of knowledge about online marketing. Traveling around the world to hunt for the perfect wine. Latest on Sicily, where Etna has a huge impact on the taste, which is strong with a bitter aftertaste for the youngest wines, but older wines are fantastic. Drinking wine, and writing about them, are one the passions. Remember to drink responsibly 🙂