There are few things more synonymous with the French than their rich and provocative history, their adventurous food and superb wine.
But apart from Italy, the middle belt of Europe just does not have the same amount of family owned vineyards, with their delicately crafted wine production methods as the French.
Dessert wine produced in France is considered to be a drink of both paupers and gods. The honey coloured nectar, the shear, lightly sweet palette can mean that a novice might become overwhelmed with what is considered to be a good bottle to pick.
Made and aged using noble rot that infects the grapes whilst on the vine, French dessert wines are grown and picked only when the fruits have become ripe and sweet enough to ferment and age well.
Regions with French Dessert Wine
Aside from the four most notable dessert wine regions, Sauternes, Barsac, Cadillac and Monbazillac, there are many other smaller family-produced types of pudding wine which hare exported all over the world so a good bottle is most likely to be available to buy from your local wine expert or even larger supermarkets.
Sauterne, French number 1 Dessert Wine
The number one exported dessert wine from France, Sauternes is light gold in colour and fresh, light and with a delicate palette.
Made from Sémillon, Sauvignon Blanc and Muscadelle grapes, the noble rot infected grapes cause the crop to become slightly dried out which leads to the light and very sweet taste.
Because Sauternes is grown in Graves section of Bordeaux, the high temperatures mean that although noble rot is frequent in vineyards there can be a big difference in the quality of the vintage produced year on year.
One of the best, the Premier Cru Supérieur estate Château d'Yquem is incredibly expensive as it is aged for years but again, its quality and taste can vary wildly each year.
If you are ever lucky enough to try a glass, expect firstly notes of apricots, honey and peaches as Sauternes has a deeply layered taste, with after notes of walnut and chestnuts.
This wine pairs the best with soft, creamy, aromatic cheeses, pates or Foie Gras to complement its intense and rich flavour.
Chateau Lafaurie – Peyraguey
Widely considered to be some of the best in the world the Chateau Lafaurie – Peyraguey 1989 and 1990 vintages are honeyed, rich and almost oily in consistency.
Enjoy this wine by itself, as a such a high quality and rare dessert wine is something of a sensory experience most people never get the opportunity to enjoy.
Chateau Rieussec – Carmes de Riessec
For a more modest vintage yet a strong and delicious accompaniment to citrus desserts, the Chateau Rieussec – Carmes de Riessec (2005) can be purchased for as little as 25 Euros for a half bottle, and has a strongly lemony flavour, nice acidity and is a highly drinkable light dessert wine.
Serve this with summer berries, lighter tarts or almond based desserts as the perfect way to impress friends after a fantastic meal.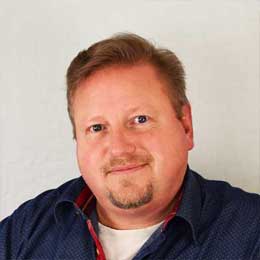 Michael Bredahl
Wine Writer
Michael is an online enthusiast, with a lot of knowledge about online marketing. Traveling around the world to hunt for the perfect wine. Latest on Sicily, where Etna has a huge impact on the taste, which is strong with a bitter aftertaste for the youngest wines, but older wines are fantastic. Drinking wine, and writing about them, are one the passions. Remember to drink responsibly 🙂