Austria, as a cooler growing region, is not the first place most think of when exploring dessert wines. As a landlocked and mountainous country with freezing cold winters, the cost of wine production is far higher than in comparison to the more temperate countries in Europe.
However, largely because of this, Austrian wine production quality is vastly higher than the mass-marketed wines which can be found in France, Spain and Portugal.
Much like Germany and Poland, Austrian dessert wines are produced and exported at extensive cost to their vineyards.
Producing pudding wines using the Eiswein method are rare and expensive, as where vineyard grapes are frozen (more often than not by men outside in the freezing vineyards at night) and then crushed, what is extracted is the purest part of each grape. Simply put, the price of each bottle reflects the effort which has gone into making it.
Noble Rot
Noble rot or botrytis is the most commonly used production method to make an Austrian dessert wine. Sometimes verging on too rich, Austrian nobles are still pretty popular with both red and white wines enjoyed both at home and abroad.
Everything from Sauvignons, Pinot Gris, Pinot Blanc to Chardonnay and Welschriesling are infected with noble rot and are then blended to create different finishes to each wine.
Find your favorite Austrian Dessert Wine

Blending and Ageing Methods
In addition to expert blending, older and more renowned Austrian vineyards also use oaked casking to age and flavour their dessert wines.
A good example of this is with the Trockenbeerenauslese (2002), where the noble grapes are aged in smoked rum casks, which deeply adds to the flavour and base notes of the finished product.
Enjoy this as a perfect alternative to and after – dinner tumbler of whiskey, as it pairs well with a similarly smoked cheese or even oily fish like mackerel or herring.
Another perfect example of how these wines balance on a fine line between sickly and sweet owing to blending; is the Ruster Ausbruch Auf den Flugeln der Morgenrote.
A peachy and citrusy palette, even though this is one of the higher end dessert wines this is incredibly sweet, right through to the after notes. Austrian nobles like this are often considered as a dessert in itself, rather than to accompany a pudding!
Eisweins – Rare Finds
If you are looking for best in Eiswein, you cannot get much better than Hesperia Eiswein, as it is honestly one of the best dessert wines available to purchase in Austria.
Given that it is named after a gorgeous deep-hued sunset, back in Ancient Greece, it is no surprise that Hesperia Eiswein is considered a rare treat to be savoured. Tasting of plums, cherries and with hints of orange zest, this is truly a more complex dessert wine than most.
As I have mentioned previously, Austria don't make many Eisweins however if you get the opportunity to experience one, they are absolutely stunning.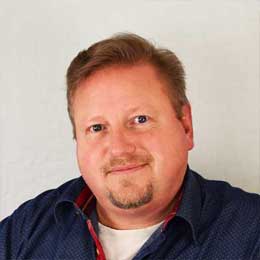 Michael Bredahl
Wine Writer
Michael is an online enthusiast, with a lot of knowledge about online marketing. Traveling around the world to hunt for the perfect wine. Latest on Sicily, where Etna has a huge impact on the taste, which is strong with a bitter aftertaste for the youngest wines, but older wines are fantastic. Drinking wine, and writing about them, are one the passions. Remember to drink responsibly 🙂