Single malt is a very Scottish whisky, produced and enjoyed with steady popularity by Scottish natives since its invention during the 14th Century.
However, outside of its country's own consumption, single malt fell both in and out of vogue with Europe, first becoming incredibly popular owing to it travelling well overseas and then declining during the 18th Century.
It is because the trade routes became more accessible and exotic spirits more obtainable, single malt whisky quickly slid into reasonable obscurity.
But now, whilst single malt has quietly stayed at its high standard of craftsmanship, it has slowly drawn in more interest, by continental connoisseurs of whiskey, culminating in 1963 when Glenfiddich famously decided that there was a definite market for single malts outside of Europe.
Methodologies of Single Malt Whisky
To produce a single malt, Scottish distilleries firstly use only malted barley as part of the mash bill which is then triple distilled, giving single malt its signature amber colour.
Whilst the malted mash bill is fermented and distilled in between two and three pot stills, the single come from the fact that this type of whisky can be made in only one distillery.
So apart from carefully choosing what goes into every bottle, a single malt's quality is further assured as every process can be monitored throughout the whisky's production.
To make sure that we can call it Scotch, all single malts must also be aged in oak barrels made and stored in Scotland.
Single malts are aged and rested between 10 and 30 years, however, rather like with a good vintage of wine, certain years of single malt scotch whisky are kept in collector's cellars for decades and beyond, owing to their high monetary and cultural value amongst other whisky enthusiasts.
Differentiating Between Different Single Malt Whiskeys
Deciding on your preferred single malt can come down to both taste and aroma. Scotch distilleries use large amounts of peat in with their distilling and fermenting process, which will infuse with both the whisky and the oak barrels it rests in.
This gives single malt scotch a distinctly Smokey flavour, which can be a very bold and overpowering taste, especially if you are not fond of it!
When it comes to exploring good single malt, make sure to note your own preferences in taste and aroma.
Fruit- forward drinkers will want to look for something smoother and lighter in the bottle. The Tomintoul 16YO is a great choice for those who prefer their whisky a little more delicate.
Noted as a gentle dram, the Tomintoul is soft and nutty, with a more pronounced fruity nose, whilst still giving plenty of honey-toned richness.
For a darker and bolder single malt, look for tasting notes hinting at nutmeg, wood smoke and oak.
Good quality 12 year single malt should fill a room with its aroma, and its taste is a truly unique experience.
Lagavulin is a must when recommending a powerful single malt, and its 16 YO bottle is a phenomenal quality whisky.
Pick up a bottle at your local wine merchants, however, with a 70 cl bottle coming in at 60 Euros, it is a good thing that it is best served in a single measure, neat and with absolutely no ice or mixer.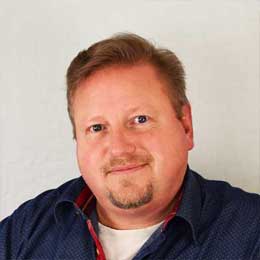 Michael Bredahl
Wine Writer
Michael is an online enthusiast, with a lot of knowledge about online marketing. Traveling around the world to hunt for the perfect wine. Latest on Sicily, where Etna has a huge impact on the taste, which is strong with a bitter aftertaste for the youngest wines, but older wines are fantastic. Drinking wine, and writing about them, are one the passions. Remember to drink responsibly 🙂