Italian Sparkling Wine
When exploring Italian sparkling wine, there is so much more choice then simply jumping straight for Prosecco.
Italy has the luxury of several growing climates that produces some of the most varied grapes throughout Europe.
Northern Italy has much cooler climates, therefore creating thicker skinned and slower grown grapes, whereas the laid back south with dry heat reaching upwards of 40 degrees' Celsius produces some of the fastest grown, juicy and fruity white grapes which are perfect for sparkling wines.
Let's put Prosecco to one side for now: the next most fancied sparkling wine is Asti.
Read more about Italian Sparkling Wine and Asti
Sparkling Wines per Country or Region
Asti
With a lower alcohol level (between 6-8 percent) Asti is produced throughout south and eastern Piedmont in the town of Asti and Alba.
As the most widely produced and exported wine in the region – with second place going to Barolo – Asti is made from solely Moscato grapes and is the sweetest sparkling wine available to export.
Using the Charmat method, the main difference between Asti and Champagne is the single fermentation Asti goes through in tanks to make it effervescent, and not a secondary process in whilst in the bottle.
Because of this small but significant change, Asti is a fantastic choice when choosing an Italian wine that is a little bit different and a lot easier on your wallet.
Also made from the Moscato Blanco grape, sparkling Moscato is a fun, pink wine which is big on bubbles.
As the grapes are sweeter, this wine can be enjoyed by even those adversed to most sparkling wines.
The best way to start is with the Blossom Hill Winemakers Reserve Sparkling Moscato, perfect for any occasion and a great choice in rosé bubbles.
Lambrusco is made a very similar way and with a sticky sweet taste, heavily hinting at berries and summer fruits.
This is a stellar choice if you are catering to someone who doesn't like dry bubbles.
Pair with ice-cream and sweeter fruit based deserts or alternatively fantastic for a night out dancing!
If you wanted to tone it down and try another offering from the north eastern regions of Italy, Bologna grown Pignoletto is a firm favourite with parties specifically in Britain.
The grape is grown indigenously in Italy and stems from ancient Rome.
Drier and more crisp than Asti, this is a fantastic alternative to serve when celebrating, and has the more complex aromatic flavour palette of Prosecco or Champagne.
For Beginners
Try something pink like the Plaza Centro Pink 75cl for a demi sweet easing into Italian sparkling wine.
The Ogio Sparkling Zinfandel Rosé 75cl is superb if you fancy something drier with more a crisp taste, yet still with tones of peach and summer berries.
For Best
Franciacorta DOCG or the Trento DOC, which are made in much the time way as an Asti or Pignoletto.
The fruits are of a higher quality and with greater aromatic complexity, the main difference to look for is the DOC and DOGC mark of origin.
For everything else
If ever in doubt as to any social situation, you will not go wrong with a bottle of San Leo Asti NV.
The perfect ever so slightly sweet and rampantly fizzy bottle of bubbles remains the perfect alternative to prosecco and suitable for every set of taste buds.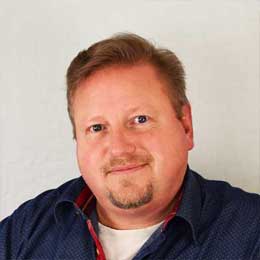 Michael Bredahl
Wine Writer
Michael is an online enthusiast, with a lot of knowledge about online marketing. Traveling around the world to hunt for the perfect wine. Latest on Sicily, where Etna has a huge impact on the taste, which is strong with a bitter aftertaste for the youngest wines, but older wines are fantastic. Drinking wine, and writing about them, are one the passions. Remember to drink responsibly 🙂
Camping provides the opportunity to enjoy the serenity right in the lap of mother nature. If you're a sommelier, you must try going on a wine vacation now and then. For such purposes, you need to research about the ecstatic camping locations loaded with spectacular...