In the case with all but a few Italian wines rosé from Italy can vary wildly from bottle to bottle, as it has both cooler and warmer growing regions producing hugely exportable vintages.
But with the vastly differing climates and each vineyard closely guarding their own specific production methods, the problem this can cause is that what ends up in our supermarkets can be overpriced and a poor imitation of some of our world's best rosé.
A Note on Affordable Rosé
Don't be fooled by what you see in the supermarket, as although hugely popular Zinfandel rosés and their availability do not mean that they are all particularly high in quality.
Spending over twenty Euros on a mid-range bottle of pink is not uncommon when going Italian, so if you are wanting to really see what Italian export has to offer, be prepared to pay a little more than your average on the really good stuff and your guests will truly be rewarded.
Something for Stead-Fast Pink Wine Fans
You cannot go wrong with a Pinot Grigio rosé. Its strong floral scent is well balanced with both of its dry and sweeter varieties, which is one of the many reasons why Pinot Grigio truly delivers as one of the most popular choices of wine in the world.
It pairs well with charcuterie boards, cures meats and light, nutty cheeses, and is the perfect accompaniment to a picnic in the park or a sun-soaked lunch with friends.
Bear in mind that popularity will always bring about poor imitations, so the main points to remember when selecting Italian rosé is to look firstly for the DOCC, as a sign of authority and certificate of origin.
Secondly, try to look for a balance of medium to dry, when assessing neither the flavour as anything more will lead to either highly nor sweet and even acidic wine, therefore bringing with it a huge headache by the end of the night.
If you are ever in doubt with a Pinot Rosé, you cannot go wrong with a blush. This is a lighter and drier wine, which will suit even those who have conflicts with drinking anything pink.
Pair the blush with deep fried calamari, tomato salads and white fish dishes as it will undoubtedly serve well instead of a dry wine, providing a worthy salute to Sauvignon or its white Pinot counterpart.

Something a little bit different
If you want to foray into more unusual rosé, then the Rosar Negramaro is an unusual and interesting choice to consider, grown and produced in Puglia and completely the opposite of a safe Zinfandel.
Closest to that livid pink seen so frequently in Spanish Rosado, this is the modern and therefore more drinkable incarnation of the traditional Italian rosé.
Its flavour hints heavily at spice and autumnal fruits – think succulent figs and juicy late summer plums – but, what set this wine apart is its deeper lower and darker notes.
With heavy hints of cocoa bean and spice, this rosé will please the whole table, and is especially interesting for those who prefer a tannin heavy glass of red.
Pair the Rosar Negramaro with creamy chicken or even lamb Nepalese and Indian curry as this bottle will hold its own when sharing a table with the boldest flavours.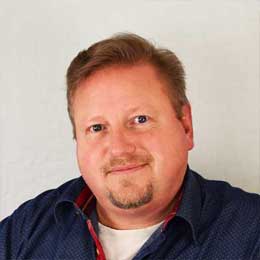 Michael Bredahl
Wine Writer
Michael is an online enthusiast, with a lot of knowledge about online marketing. Traveling around the world to hunt for the perfect wine. Latest on Sicily, where Etna has a huge impact on the taste, which is strong with a bitter aftertaste for the youngest wines, but older wines are fantastic. Drinking wine, and writing about them, are one the passions. Remember to drink responsibly 🙂