Does pairing wine with food really matters?
… and if it's so, which wine pairs well with what food?
You get the answer right here!
Wine-tasting gurus already know the answers but still a little bit shedding of light to this topic is just so important for every wine enthusiast.
The choice of wine to pair with food mostly depends on your palate, the wine type that you enjoy most and your perception on food.
Food-wine pairing preferences at a greater extent will depend on individuals. But it's irrefutable that certain wine types pair much better with certain groups of foods.
And the moment you discover the perfect match, your food and wine flavours are enhanced.
Pairing wine with food simply boosts your food eating experience.
How food-wine pairing is done
During the olden days when wine choices were just white or red, it was easy to identify that red wines were best with beef while white wine paired best with chicken or fish.
Today, wine food pairing is no longer simple as such.
The white and red wines today have a wide variance in flavour and texture, which makes it virtually impossible to accurately pinpoint the best wine that matches well with certain food.
This is why wine connoisseurs consider the weight, flavours and acidity of wine that are closest with certain meals.
Matching wine and food is all about balance. In most cases, it makes more sense to match the sauce of your meal to wine, rather than protein.
The attributes of matching wine with food includes:
Flavour- this is the combined aroma and taste of the wine.
Total acidity – this refers to the tartness of wine.
Weight/body- this is the intensity or feel of wine.
These three concepts of wine bring about balance. When each of the attributes of both food and wine are in harmony with the rest, wine and food are said to be in balance.
If any of the attributes are too emphasized or lower, the food wine is considered out of balance.
So here are some of the most common types of foods and the types of wine that pairs best with them.
Wines for the BBQ
Nothing can welcome the warm seasons much better than an old fashioned barbecue.
When it comes to your BBQ, you have the juicy steaks, fresh grilled corns and sizzling sausages.
But what about wine?
Read more about selecting the perfect wine for BBQ
Wines complementary for Cheese
Cheese goes through a continuum from its fresh status through the hard age.
Cheese that is fresh and young tend to have a high content of water plus a milky delicate texture.
Read more about wines for Cheese
Wines for Fish dishes
When it comes to matching a blackened fish with wine, fish will best pair with Dobbin's Creek Merlot red wine than Chardonnay white wine.
Read more about finding the best wine for Fish dishes
Wine pairing for a Beef
Red wines simply taste perfectly with beef due to the interaction between tannins in wine and proteins in meat.
All red wines have tannins and are as a result of grape seeds, skins as well as the barrels used to age the wine.
Read more about finding the perfect wine for a beef
Wines for the Steak
Nothing makes the summertime complete than a tantalizing aroma from a sizzling steak.
From the thick filet mignon to the juicy porterhouse steaks, these steaks are all best when cooked form the backyard, and enjoyed with a red wine.
Read more about how to select the best wine for your steak
Wine pairing with food
To sum it up, pairing wine with food in most cases greatly depend on personal preference, as said earlier.
Therefore, the above combinations are conventionally accepted as the best matches for wine and different types of foods hence you should not hesitate to try out new matches.
If a certain sensation obtained from pairing a cabernet Sauvignon with a steak for instance does not please for instance, do not hesitate to try the steak with a Zinfandel or any other red wine of your choice.
However, always match the flavour, weight and acidity of wine with the same in a food so as to obtain a balance. The main idea of pairing wine with food is to obtain a balance.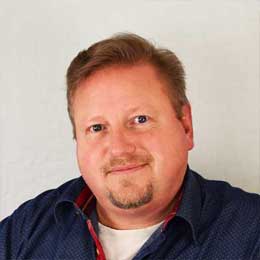 Michael Bredahl
Wine Writer
Michael is an online enthusiast, with a lot of knowledge about online marketing. Traveling around the world to hunt for the perfect wine. Latest on Sicily, where Etna has a huge impact on the taste, which is strong with a bitter aftertaste for the youngest wines, but older wines are fantastic. Drinking wine, and writing about them, are one the passions. Remember to drink responsibly 🙂