German White Wine
German White wine, like neighbouring Austria has a widely varied standard of both red and white wines.
Although not as renowned and exported as Italian or French grapes, Germany has growing crops as old as the Roman empire.
Wine regions are predominantly located along the tributaries of the Rhine, and although Germany is only the eighth largest producer of wine in the world, almost two thirds of the exported grapes are white.
Owing to its cooler growing climates, German white wines have a very specific taste, with the most widely enjoyed grape being Riesling.
With high acidity and a clipped, dry aftertaste, Riesling is a world away from the cheaper, mass exported wines that Germany is synonymous with.
Freezing winters and lack of sea scape also differentiates the way that most European grapes are grown.
Read more about German White Wine
White wines by grape
Riesling
This is the largest export of German white wines, with its dry palette ever popular with wine drinkers that prefer a lower sugar content than a sweet Chardonnay or floral Semillon.
Grown throughout all wine regions, Riesling is a hardy grape which is easy to maintain and produces a relatively large yield.
Due to its popularity, expect to pick up a reasonable bottle of Riesling for around 20 Euro and always check for Doc regional authenticity so you know that you're not getting a cheaper blend.
Try with heavy cream pasta dishes, anything with chicken, or a fluffy, nutty cheese.
Muller-Thurgau
This is the second most popular grown grape in Germany.
Mostly grown and consumed natively, this indigenous grape is declining in popularity throughout Europe, but is still a fantastically fruity and fun wine to enjoy.
Grown mostly in the Baden and Palatinate, Muller-Thurgau was introduced to Germany since 1882 and enjoyed its most popular period in the 1950s.
Owing to this, Muller-Thurgau is kitsch alternative which you can pick up for as little as 6 Euro – perfect to serve at a dinner with friends, and a great talking point.
Pairs well with fruit, vegetarian, lighter fish and game dishes.
Silvaner
Another native to Germany, Silvaner wine is versatile grape which can be grown and produced to make sweet, semi-sweet and dry wines.
Used expertly to blend with more common Riesling, Chardonnay or Sauvignon (both grown in Germany in smaller quantities), Silvaner is actually used in lots of wines throughout central Europe.
Enjoy with, well anything! (depending on the nature of production).
Grauburgunder
Grauburgunder or Pinot Gris is thought to be a mutant clone of Pinot Noir, however this grape produces a Semi-Sweet or dry white wine, not red.
Due to its heritage, the French native grape grows well in the sunnier climates in the south of Germany and has been enjoying a steady climb in popularity since the 1980s.
This is a perfect little known treasure, so a quality exported bottle will set you back around 7 – 10 Euro.
Grauburgunder works well with almost any chicken or fish dishes, hard and sharp cheeses, or even as a desert wine.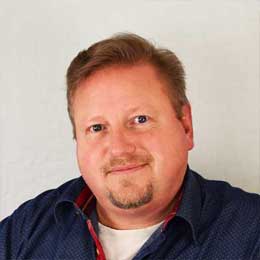 Michael Bredahl
Wine Writer
Michael is an online enthusiast, with a lot of knowledge about online marketing. Traveling around the world to hunt for the perfect wine. Latest on Sicily, where Etna has a huge impact on the taste, which is strong with a bitter aftertaste for the youngest wines, but older wines are fantastic. Drinking wine, and writing about them, are one the passions. Remember to drink responsibly 🙂
These days, people throw Halloween parties for grownups, and many clubs and bars run themed events with a great time to drink and enjoy wine