Dessert wine is what Australia does well.
With temperatures reaching well over forty degrees and high humidity, both white and red grapes are produced en masse and are reasonably inexpensive to grow, age and bottle.
Australians have also fully embraced sweet wine grapes, leading to vineyards perfecting their respective growing and ageing techniques as early as the 1980's – when the rest of the world were trying to master the dry whites growing more popular at the time.
Playfully referred to by Australians as stickies, dessert wines down under are in majority viscose, syrupy, bold and have punchy flavors.
Price-wise, as with most antipodean alcoholic beverages, an average Australian dessert wine will set you back upwards of 15 Euros per half-sized bottle (which is how they are traditionally sold) but can climb to 60 euros and upwards depending on the type of grape, the vintage of what you're drinking and also where you happen to be drinking it.
Either way you decide to go (at home or out), there will be plenty of good quality choice for even the thriftiest wine connoisseur when you choose to buy Australian.
A Note on Fortified Wines
Not specifically classified as stickies by Australian standards, however fortified wines are still widely grown throughout Australia's wine regions.
Muscat grapes are the most commonly grown, creating white fortified wines which are enjoyed hugely all over the country.
Tasting simultaneously rich, sweet and buttery, Muscat is the perfect accompaniment to a wide variety of desserts, but in particular those using salted caramel, toffee flavours or dark chocolate.
Unlike Australian dessert wines, a good half-bottle of Muscat will only cost around 16 Euros which when compared to its French or Italian equivalent, is an absolute bargain whilst still tasting delicious.
Traditional Australian Stickies
However, if you are looking to splash out on a proper Australian sticky, there are two main types produced which are consistently most exported.
Firstly, late-harvest white grape dessert wines, which are allowed to mellow and age on branch and secondly, Botrytis-affected or noble-rot infected white-grape dessert wines.
Both of these methods are reliant on large amounts of time to help the ageing process and sweetening of the product, which is the main reason why they are pricier, but widely considered a high quality wine.
Although red dessert wines are also produced, the white varietals do tend to export better and are generally more popular.
Predominantly influenced by French and German producers, Australian dessert wines are made using mainly Semillon, Sauvignon Blanc, Riesling and Gewurztramine grapes and are noted for their acidic and balanced finish when compared to something syrupy sweet, like Sancerre.
Left to over-ripen, this is what provides the increased sweetness synonymous with late-harvest wines. A perfect example of a late-harvest Australian pudding wine would be the 2013 Forrest Wines Noble Riesling, which with its honey base and heavy notes of sticky dried summer fruit – yet distinctly pointed finish – is a perfect example of the balanced tasting notes that have made late harvest wines widely popular throughout Australia.
For a solid Botrytis-affected Australian dessert wine, try the De Bortoli Noble One, Semillon.
Tasting notes prove versatile; with the Semillon producing a distinctly floral base note there is a pronounced richness to this wine, yet with an almost tart finish.
Pair with a late-summer fruit dessert or tart tartan, or if you are feeling wild – an apricot or date rich tagine.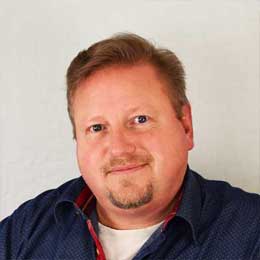 Michael Bredahl
Wine Writer
Michael is an online enthusiast, with a lot of knowledge about online marketing. Traveling around the world to hunt for the perfect wine. Latest on Sicily, where Etna has a huge impact on the taste, which is strong with a bitter aftertaste for the youngest wines, but older wines are fantastic. Drinking wine, and writing about them, are one the passions. Remember to drink responsibly 🙂