Having enjoyed a recent revival in popularity during the latter half of last century, Germany has a unique set of growing and production techniques which has set its wines apart from the rest of Europe.
Using mainly indigenous grapes, like Riesling, has meant that the majority of the wines the country exports are cooler climate grapes, so tart to dry by nature.
So as the main attribute of all dessert wines is their sweet and sugary taste, German dessert grapes are picked and pressed whilst frozen which produces the desired sweetness that has taken on French and Portuguese pudding wine and has become popular in its own right.
How Eiswein is made
Like all dessert wines, growing and producing Eiswein is a long and arduous task, even if the methods in place are different.
Firstly, the fruit, grown until overly ripe over a long period has to be clearly guarded and protected from birds and creatures who frequently try to decimate the crop.
Then, weather permitting the overly ripe grapes is picked in minus eight degrees centigrade which can become a painstaking task for the vineyard workers – having to work late into the night and in very uncomfortable conditions.
The grapes are then rolled and pressed when still frozen so that nothing is collected apart from the sweetest reduction, leaving the water content in most part behind.
All wine production is hard and long labour, however Eiswein, owing to the freezing temperatures and pressing frozen grapes can be some of the most physically demanding work for vineyard workers.
The next part of production is time. Eiswein is aged for over fifteen years before considered at its peak to distribute.
All in all, the vineyards who do make and produce it consider Eiswein a labour of love.
The knock on effect of this is, that understandingly the cost of Eiswein is more than other German table of sparkling wine, with a half bottle of mid quality costing anywhere between 20-50 Euros.
With its characteristic sweetness and added high acidity, Eiswein a rare and wonderful find to be enjoyed after dinner, and enjoys the versatility of pairing well with both sweet and savoury foods.
Try the Markus Huber 2013 Eiswein Riesling with Oysters, citrus desert with lemons or a mature Bergkäse (hard, mature cheese).

For Beginners
If you are looking for something to accompany a sorbet or a summer fruit plate, then the Nittnaus Hans und Christine 2012 Eiswein Exquisit Grüner Veltliner (Burgenland) is the perfect pairing.
Priced at a reasonable 35 Euros for a half bottle, this Eiswein is a good choice if you are starting to foray into the world of dessert wine and want sure fire enjoyment.
Tasting of pear with hints of caramel, this is a personal favourite that can even be enjoyed on its own.
For Best
Unusually produced from the native French grape, the Esterházy 2012 Eiswein Sauvignon Blanc (Burgenland) boasts hints of sugar blanched citrus fruits with almost Smokey pine wooded tones.
Try this wine with an autumnal berry tartin, as along with the berries, this wine perfectly complements butter pastry and tarts with big, rich flavours.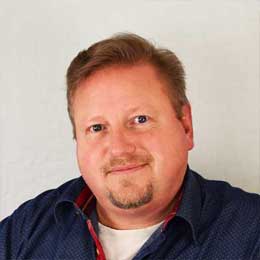 Michael Bredahl
Wine Writer
Michael is an online enthusiast, with a lot of knowledge about online marketing. Traveling around the world to hunt for the perfect wine. Latest on Sicily, where Etna has a huge impact on the taste, which is strong with a bitter aftertaste for the youngest wines, but older wines are fantastic. Drinking wine, and writing about them, are one the passions. Remember to drink responsibly 🙂