South African Red Wine
– reds of the cape
Highly innovative and hugely modern in ideas and production, South Africa has over twenty-four separate varieties of red wine grown throughout its wine regions.
Amongst these are the more familiar grapes like Barbera, Cabernet Sauvignon, Malbec, Merlot and Pinot Noir, used with small amounts of blending with lesser known grapes such as Souzào (used for port), Mourvèdre (a spicy lesser known Spanish grape) and Cinsaut (Noir) to create a hugely varied set of red wines for export.
Read more about South African Red Wine
South Africa Wines are like…
The closest comparison of the South African wine scene is that of Australia.
The unique perspective and methods of South African wineries is that like Australia, wines of the cape are grown and sold as a progressive and innovative developing industry.
The rigidity of European old industry wine vintages doesn't have the same weighting that they do in Europe.
Unlike Australia, South Africa is one of the oldest growing vineyards in the world.
World famous dessert wine Constantia has been grown since the seventeenth century and is referenced in – amongst others – both Jane Austin's and Charles Dickens classic literature.
But aside from this sweet dessert wine, South Africa has some of the largest selections of both red and white vineyard grapes in the world with the largest exports consisting of cabernet Sauvignon, Shiraz, Pilotage and Merlot.
Even the means in which the wines are displayed illustrates the honesty and transparency of wines of the cape.
Showing the percentage of the blending of each wine is the honest and common way for a vineyard to display the efforts and input into each bottling.
The Best
Some of the best blends are created on this continent: for example: these notable table wines: try the Allesverloren Touriga Nacional (100% Touriga Nacional), and the Alluvia "Give me a Chance" Red Blend 40% Cabernet Sauvignon 32% Merlot 28% Cabernet Franc.
Other notable mentions
Boekenhoutskloof Cabernet Sauvignon for an earthy and richly toned wine, ideal for game or hearty stews.
Also another favourite and reasonably priced wine is the Boschendal 1685 Shiraz, a long withstanding vintage, however a fantastically drinkable and delicious table wine.
For a more affordable option, the Catherine Marshall Myriad blend is described as a velvety and complex red, to enjoy with lighter duck and pork meals, and hearty pasta dishes – a true accompaniment to any decadent meal.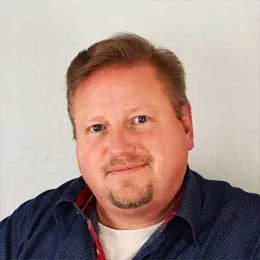 Michael Bredahl
Wine Writer
Michael is an online enthusiast, with a lot of knowledge about online marketing. Traveling around the world to hunt for the perfect wine. Latest on Sicily, where Etna has a huge impact on the taste, which is strong with a bitter aftertaste for the youngest wines, but older wines are fantastic. Drinking wine, and writing about them, are one the passions. Remember to drink responsibly 🙂
These days, people throw Halloween parties for grownups, and many clubs and bars run themed events with a great time to drink and enjoy wine