Argentina Red Wine
Up until the 1990s, Argentina was the largest producer of wine outside of Europe.
With most grapes being grown and harvested along the left hand coast of the country, the wine was of too poorer quality to export to other countries.
In a bid to create a higher quality wine, the vineyards improved dramatically, and as it stands, Argentina is now the largest exporter of wine throughout the whole of South America.
As with the USA, Argentine wines stem from a variety of both native and imported grapes.
Emulating the countries rich migrant culture and history, the most popular wine exported is the french introduced Malbec, along with Rioja, popularised by Spanish migrants.
But just because the grapes aren't native, don't be fooled into thinking that these wines are anything but individual in taste and palette.
Read more about Argentina Red Wine
Wine by region
Mendoza
Located to the far west of Argentina, Mendoza is one of the most fruitful and popular wine regions in South America.
Due to the different attitudes within the location, Argentine reds such as the Malbec are popular due to the grapes being grown in vineyards between 2,800 and 5,000 ft above sea level.
La Rioja
A region whose history is heavily influenced by the Spanish missionaries and conquests of the 18th Century, La Rioja's vineyards are no different in their culture.
Considerably hotter than the high altitudes in Mendoza, the grapes and wines produced are brighter and drier with a smaller yield due to dry weather.
San Juan
The second largest wine region San Juan, like La Rioja, grows wines at a lower altitude and with hotter weather.
Famed for its longer barrelling process, the region produce sherry like wines, ports, brandies and vermouth.
Notable: Charbono (Bonarda) wines.
A note on pesticides
Unlike European wines, Argentina's growing conditions are such that there are limited exposure and susceptibility to pesticides and disease.
Owing to this, the opportunity of growing and bottling organic wines is popular in Argentina.
This is a fantastic way of ensuring that your wines are healthy but still affordable.
Argentina is not famed for its red wine, with its blush and pink grapes more popular to export. However, the pleasant and popular Malbec as well as the lighter types of Tempranillo and merlot are a nicely priced and a quirky alternative if you wanted to choose something surprisingly different and delicious.
The country's largest export, its Malbec, is the premiere choice in red wines.
It's slightly peppery, but still rich in flavour, and both rich enough to be enjoyed with red meaty roast, stews and delicacies like foie gras.
Notables
Bodega Aniello Merlot 2014 75cl, Bodegas Y Vinedos Mauricio Lorca Inspirado 2008, Bodega Aniello Malbec 2013, 2004 Ernesto Catena Selections Tahuan Cabernet Sauvignon & 2006 Bodega Norton Reserva Malbec.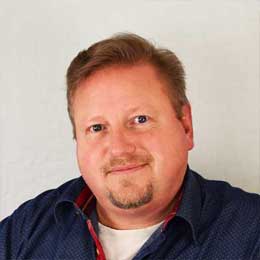 Michael Bredahl
Wine Writer
Michael is an online enthusiast, with a lot of knowledge about online marketing. Traveling around the world to hunt for the perfect wine. Latest on Sicily, where Etna has a huge impact on the taste, which is strong with a bitter aftertaste for the youngest wines, but older wines are fantastic. Drinking wine, and writing about them, are one the passions. Remember to drink responsibly 🙂