Highly selective with what they export, Greek red wine is not something typically seen in a local winery or supermarket, let alone being something which a wine novice might be drawn to exploring without some gentle directing.
Greek red wine has always been historically well, bad, acidic wine. However, since the 1990's, when most European countries buckled down and started focusing on quality, Greece changed its approach as to where it felt better to market their quality reds.
With Greek reds being grown and produced since the times before the Bible, the quality of their exported reds are more over-looked than awful.
A long-time friend of who was born in Thessaloniki recently joked that the reason Greek wine is awful, is simple – they keep the best stuff back for themselves to drink!
But for a country so forwardly hospitable with sharing their methods of cooking and culture, it seems unlikely that they would offer up their poorer bottles of red for export to be paired with so many of the Greek traditional dishes, moreover dishes that are complimentary of mainly red wine.
In short, this doesn't mean that you won't find the best red wines served natively, but it does means that you might have to work a little harder to find a truly special bottle.
Find your favorite Greek Red Wine
Notable Greek Indigenous Reds
With seven different grape varietals – the majority of which are white – good reds grown in Northern Greece are in the distinct minority.
Areas such as Xinomavro are known locally as producing tannin rich reds, with the soil and tasking methods resulting in their distinct black cherry taste, these are really special red wines which can be enjoyed by even the safest novice.
A prime example is the 2006 Pavlou Estate Klima. A fantastic accompaniment to lamb and game meats, this is one of the more reasonably priced reds without coming overly acidic.
Also from the northern region of Drama, the Pavlidis Thema Red is a combination of both Syrah and Agiorgitiko grapes, and because of its fragrant top notes hinting at violets and black-fruit, this wine is beautifully paired with cream based red meat dishes, like rosemary and garlic pricked lamb, served with autumnal roasted vegetables.
Although slightly more expensive at 30 Euros, the Pavlidis is definitely worth splashing out on.
European Inspired Greek Blends
Greece also has a select group of grape cuttings which were originally imported from across Europe. Burgundy, Cabernet Sauvignon and Syrah grapes all thrive well in the temperate summer and tumulus, windy island winters.
Throughout the last seventy years, several prolific wine makers have helped Greece into its own wine renaissance – even though it is not as well marketed as other areas of Europe (for example Spain and Germany).
Two of the best vintages of Greek red wine blends have been created through this filtration, firstly the 2005 Skouras Megas Oenos which is based on a blend of Cabernet Sauvignon and Agiorgitiko.
Sold for 30 Euros a bottle, this wine is favoured by hardened fanatics owing to its deep, berry red palette and dramatic black ink-like colour.
The second and a personal favourite is the Yiannis Tselepos Cabernet-Merlot. Possessing an almost whiskey-like smokiness and bold, fruit flavour, these two blends are the perfect choice to truly impress wine-savvy friends and family.
The trick, seemingly with Greek wine is to try a little harder and spend a little more however for the unique flavours, along with the delight and surprise on your guests faces when you tell them that this bottle of fantastic red wine, is honestly Greek, it is well worth the extra effort.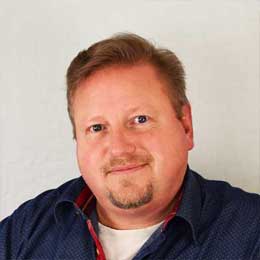 Michael Bredahl
Wine Writer
Michael is an online enthusiast, with a lot of knowledge about online marketing. Traveling around the world to hunt for the perfect wine. Latest on Sicily, where Etna has a huge impact on the taste, which is strong with a bitter aftertaste for the youngest wines, but older wines are fantastic. Drinking wine, and writing about them, are one the passions. Remember to drink responsibly 🙂