Coming from one of the largest producers and exporting countries of wine in the world, it's no surprise that French white wine is up there as some of the best in the world.
Categorised by both grape but mainly by region, French whites can become confusing when you want to know what you're actually getting in the bottle.
Another country who advocate blending, most grapes are indigenous to France, and as is the case with Sauvignon, Chenin Blanc and Sémillon which are all relied on heavily to create some of the most famous white exports from the country.
Due to the huge amount of exported French white, the Appellation d'origine contrôlée (the French quality assurance board) mark and monitor the quality and percentage of blended types of wine.
Here is a low down of the most popular grapes exported and widely enjoyed throughout France, and the rest of the world.
Read more about French White Wine
Chardonnay
The most famous French white wine export is arguably Chardonnay.
The names refer both to the green-skinned grape used to make Chardonnay wine, white Burgundy (confusingly, this is the wine growing region where the Chardonnay grape originate, the Chablis region, and many varieties of Champagne (also a grape as well as a region in France).
Surprisingly, Chardonnay is used to blend with white, red and also sparkling wines, so is widely food friendly!
However, in the traditional sense, the two main types of this French white (the first unoaked and grown in Côte de Beaune, Burgundy – darker and more yellow in colour – and the second, light, citrus-heavy and chalky) can be paired with fruit, fish, creamy pasta and chicken dishes.
Hugely popular, and hugely varied in taste.
Sauvignon Blanc
Bone-dry, light and my personal recommendation, Sauvignon Blanc is a truly individual wine.
Made up with echoes of peach, grapefruit and the minerals within the soil in which is the grapes are grown.
Originally grown in the Bordeaux and the Loire Valley wine regions, Sauvignon Blanc is also blended with Sémillon to create a sweeter, more floral tasting wine.
Pair with any light canapés, fish and seafood dishes (and best served ice cold!).
Sémillon
Blending with the Sauvignon grape, Sémillon is grown in Sauternes, Bordeaux.
Tasting floral, with tones of apricot, honey and citrus zest, this sweeter blend is a popular dish to enjoy with a light desert or fruit to accompany.
With this type of French white being the most exported variety, the lesser known Bordeaux only grown Sémillon provides a drier, lighter wine which shows tones of grass, gooseberry and lemon.
Depending on your preference, both are a fantastic accompaniment to chicken, fluffy creamy cheese and nuts-based vegetarian dishes – yum!
Muscadet
Melon de Bourgogne, the grape used in ever popular Muscadet and Chenin Blanc and is grown on the west coast of France in the Loire wine region.
This wine is an incredibly dry white, and as acidic as it is zesty!
A popular treat with mothers all over Europe, Muscadet is a slightly lesser known French export.
Paired well with hard cheese like pecorino, and drier fish and curry dishes, this wine is a really cheeky secret of the west coast.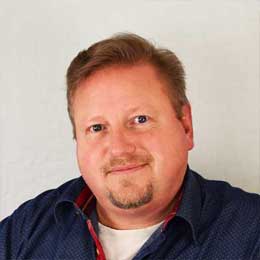 Michael Bredahl
Wine Writer
Michael is an online enthusiast, with a lot of knowledge about online marketing. Traveling around the world to hunt for the perfect wine. Latest on Sicily, where Etna has a huge impact on the taste, which is strong with a bitter aftertaste for the youngest wines, but older wines are fantastic. Drinking wine, and writing about them, are one the passions. Remember to drink responsibly 🙂