Dessert wine is a hidden jewel in Croatia. With island winds and coastal air permeating its robust and fast-growing grapes, Croatia has an easy ride in producing and distributing some of the most distinctive tasting and reasonable quality dessert wines in Europe.
Like New Zealand and South Africa, Croatia owes much of its success in wine production to its location in the world, island size and climate.
Summers are hot and dry and the temperature is perfect for producing 'Passito' or raisin wine, which is how the majority of its pudding wines are made.
Passito
Similar to the Eiswein method which suits climates like Germany and Scandinavia, Passito lets the grapes dry on the vine after ripening, with the finished concentrate product then pressed and aged to increase the firstly the sugar, and alcoholic content.
Find your favorite Croatian Dessert Wine

Unlike the Eiswein method, raisin wine is less expensive to produce as the grapes don't need to be frozen, and is less arduous on the vineyard workers.
All they need is heat, lots of grapes and even more of time. Deriving from the Croatian prošli, meaning "to be late", and dessert wine is made and enjoyed unhurriedly, which matches perfectly the rest of the country's eating and drinking culture.
Prošek
Not to be confused with the Italian sparkling Prosecco, Prošek is Croatia's most popular and wildly enjoyed dessert wine.
Produced mostly in the southern Dalmatia, this white grape dessert wine uses roughly five to seven times more grapes per bottle so is a little more expensive than most Croatian white or reds, however, it is certainly reasonable when compared with Italian or French pudding wines of the same caliber.
Prošek, like most dessert wines are also markedly more alcoholic than your standard snifter.
Croatian vineyard standards strictly categorize Prošek as having to contain fifteen per cent ABV or above to be sold as such in supermarkets, wine merchants, restaurants and bars.
Along with this, Prošek is made only using one of four indigenous grapes: typically, Bogdanusa, Marastina Vugava, and in the best vintages the red skinned Plavac Mali grape.
This helps will help any wine novice purchase the right bottle with ease, as even if you don't speak Croatian, looking for a blend of only these four grapes will ensure that you get exactly what you pay for.
All Croatian dessert wines are incredibly sweet, with all dessert wines being required to contain 120 grams of sugar per litre, as is outlined in the Croatian Wine Act.
Apart from the above criteria, taste-wise Prošek does tend to vary quite widely from one vineyard to the next.
Unlike the industrialized wine regions commonly seen throughout Europe, Prošek is made on such a wide scale and with lots of variants it can look anywhere from sweetly light blush, right downward to a dark, tarty pink.
The taste will also vary, but a good quality bottle should feel like cassis on the tongue and taste like a burst of late summer fruits, with heavy hints of figs and over ripened plums.
Enjoy a glass along with a homemade ice-cream and vanilla custard, or with the darker Prošek, a spiced fruit pie, or poached cinnamon pears.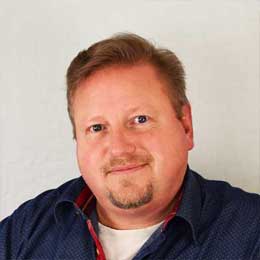 Michael Bredahl
Wine Writer
Michael is an online enthusiast, with a lot of knowledge about online marketing. Traveling around the world to hunt for the perfect wine. Latest on Sicily, where Etna has a huge impact on the taste, which is strong with a bitter aftertaste for the youngest wines, but older wines are fantastic. Drinking wine, and writing about them, are one the passions. Remember to drink responsibly 🙂