Port is to the Douro Valley, is what Sherry is to Spain. Produced and exported throughout Europe as early as the 14th Century, Spain has such a polished and rich history of both food and drink to offer, including some really exciting and unusual finds.
Extending the term pudding wines to include those which are fortified, Spanish Sherries or Jerez, which are both dry and sweet, high in alcohol, but with a nippy, crisp finish.
But there are other lesser known varietals which aim to please those who prefer a classic Port, fans of wines made using noble rot, young aged dessert wines and vintages casked and aged for over half a century.
Spain has it all and with its unapologetically sunny weather and dry winters, this is the ideal growing climate to produce and bottle all of these wines, both quickly, and surprisingly low -output compared to cooler growing regions in Europe.
The Spanish Sherry history
The Spanish Sherry production has a rich and varied history. In the 16th to 18th Century, Spanish Sherries were fermented by adding grape spirit, which boosted the alcohol content whilst helping it survive export by sea without spoiling.
Needless to say, there have been some refinements in Spanish sherry production since this time, both in blending different grape varietals to depth flavour, by using oak, metal, and then industrialized ageing casks.
However, the wine community is now more interested than ever in looping back to these traditional production methods, so that some of the better vintages available are made as they were over five hundred years ago.
Find your favorite Spanish Dessert Wine

Popular Sherry Grapes
Palomino and the Pedro Ximénez are the most popular grapes used to produce Spanish Sherry. Used in both blends and single variety casks, they are both versatile in creating most types of Sherry – depending on the fermentation process.
Most Spanish sherries tend to be on the dry side, and are well to accompany any light food before serving your main meal.
Fino Sherry
The most popularly available sherries you can get in your local wine specialists are either Fino which gives an intensified flavour, both drier and a more floral finish, Fino produced Sherries generally have a lower alcohol value than other wines from Spain.
Fino La Ina, Pedro Domecq, is a perfect example of a good quality Fino. Serve before your main meal, with cured meats or traditional tapas.
Manzanilla Sherry
Manzanilla Sherry is another popular choice, as much of Spanish food and drink culture is heavily influenced by the Mediterranean Sea.
Manzanilla Sherries are casked and aged in cellars which are left vulnerable to the ocean wind. Owing to this exposure, the Sherry produced has a somewhat salty tang, with a beachy- oaked finish.
Try the Hidalgo Manzanilla Pasada Pastrana Sherry if you are looking for a more exotic and even drier wine than the Fino and want to experience its complex palette, described as floral yet darkly wooded.
Montilla-Moriles and Málaga as alternatives
If you are not a fan of Sherries, then why not look into Montilla-Moriles and Málaga as a worthwhile alternative to your usual aperitif.
Montilla-Moriles and Málaga are cream-style wines, both sweet however not as floral or sickly as traditional Sherries.
Made by simply boiling dried fruit and then left to ferment and age, Malaga wines in particular were enjoyed throughout history alongside Sherries, with the only reason for their comparative rarity is that this sort of wine would not withstand the harsh conditions of export by sea.
Try the Spain Alvear Pedro Ximenez de Anada Solera as a worthy alternative to Sherry, pairing perfectly with rich fruit cake desserts, brandy snap biscuits or winter fruit crumble.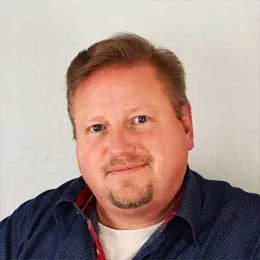 Michael Bredahl
Wine Writer
Michael is an online enthusiast, with a lot of knowledge about online marketing. Traveling around the world to hunt for the perfect wine. Latest on Sicily, where Etna has a huge impact on the taste, which is strong with a bitter aftertaste for the youngest wines, but older wines are fantastic. Drinking wine, and writing about them, are one the passions. Remember to drink responsibly 🙂