Exploring South American wine often consists of singing the well – trodden praises of crisp, dry Sauvignon Blanc and spicy, rich Merlot.
However, when we look closer into what the natives are drinking, Chilean dessert wines are regularly considered high quality, clean tasting and a delicious and different way for us to dress up those well-known Chilean favourites and view them in a different light.
When producing their various pudding wines, the Chileans do tend to stick with growing and ageing predominately Sauvignon and Riesling.
The result is a majority of white dessert wines which range from fruity to extra sweet, depending on the production methods.
These wines are also rather affectionately referred to as bottled sunshine, a reference to both the bright golden coloring and in their sweet, floral taste.
Because of the very high quality control that all Chilean wines are renowned for, as well as the country's amiable climate, white grapes grown in Chile are consistently juicy and rich, but rarely taste sickly or tart, as can sometimes be the case with other warm-climate growing regions.
Riesling Dessert Wines
A natively German grape, Riesling grows very well in Chile, as the consistently favourable weather means that the quality of each vintage doesn't tend to dip year on year.
Riesling dessert wines can be produced by both noble rot or leaving the crops to over-ripen, and Riesling does well using either method.
Good Chilean late-harvest Riesling is made known by its muted bronze colouring and honey-floral aroma. If you are a partial to a little spice, then the 2009 Torres Chile Nectaria Vendimia Tardia is a great place to dive in.
If you prefer a noble produced wine, with its fresher, more balanced notes then the 2010 Cono Sur Cosecha Noble Riesling is a great alternative, and a perfect example of a solid noble Riesling.
This noble certainly proves to be more versatile than the late-harvest and is generally chosen to serve with more desserts and cheese courses.
There is more grit and point to the nose of the noble, and this kick helps to balance out the naturally sweet grape so it can be enjoyed with a larger variety of food pairings.
Find your favorite Chile Dessert Wine

Sauvignon Blanc Dessert Wines
A world renowned grape, especially when grown in Chile, Sauvignon Blanc dessert wines are like no other in the world, especially when grown by such award winning producers as Vina Luis Felipe Edwards.
His Late Harvest Viognier and Sauvignon Blanc blend 2014 is a perfect example of the term bottled sunshine whilst remaining some of the most versatile dessert wines when food pairing.
This late harvest is light and fruity enough to accompany both starters such as duck or chicken liver patés, yams and sweet potatoes, whilst still pairing well with spring and summer fruit cake or tart.
If you are feeling slightly more cautious, then the Vina Morande – Late Harvest Sauvignon Blanc 2013 is another solid choice when searching for the perfect pudding wine.
Grown in the Casablanca Valley, this dessert wine has the same sweet freshness as the Vina Luis Felipe Edwards Sauvignon, but the oaked finish adds a muted and smokier flavour, proving to be an even more versatile accompaniment to light meat, patés and fish dishes.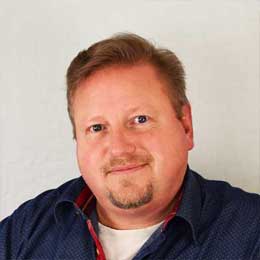 Michael Bredahl
Wine Writer
Michael is an online enthusiast, with a lot of knowledge about online marketing. Traveling around the world to hunt for the perfect wine. Latest on Sicily, where Etna has a huge impact on the taste, which is strong with a bitter aftertaste for the youngest wines, but older wines are fantastic. Drinking wine, and writing about them, are one the passions. Remember to drink responsibly 🙂