South Africa
– The Most Prominent Wine Producer in Southern Hemisphere
With the wine producing history of over 300 whole years, South Africa is frequently described as the bridge between the Old and the New World of winemaking.
Although the majority of South African wines are produced using New World techniques the wine styles are found to be in-line with their older counterparts.
The wine lovers around the world were unaware of the finest wines from South Africa due to the lack of accessibility in the past.
But today, South African wines have hit the international markets and its time for us to learn about the wines from South Africa here
Understanding the Appellation System in South Africa
In South Africa, the appellation system for winemaking is referred to as 'Wine of Origin (WO).
This appellation system came into place during the year 1973. Today, there are almost 60 appellations under this.
A specialty about the South African appellation system for wine production is that the system has a hierarchy of wine producing regions, wine producing districts, and wine producing wards.
According to the appellation laws, the WO wines must be produced using 100% grapes.
Cape Town – the King of South African Wine Industry
We can find that the wine production in South Africa is concentrated around Cape Town with the majority of vineyards, as well as the production centres being located in the regions of:
Paarl
Stellenbosch
Worcester
We could find that the wine industry is widely distributed around the rugged landscape of the western parts of Cape Town.
What makes Cape Town so special for wines?
Well, plenty of mountains along with the valleys and plateaus are enabling the vine growers to produce a variety of styles here. Not only is the Western Cape famous for wines.
We can find vineyards in the northern parts too.
The flat barren landscape of Orange River is found to support the growth of vine grapes.
The major factors that make Western and Northern regions of Cape Town as the king of South African wine production are climate and geography.
These regions are found to be experiencing macroclimate and the soil types of the vineyards in these regions are influenced by a distinctive geography.
For instance, the Stellenbosch region alone has over 50 types of unique soil.
As a result of this distinctive nature, the wine grapes are found to give unique styles to the wines produced here.
Pinotage – the Signature Wine Grape of South Africa!
This is a red grape variety that is got by crossing 'Pinot noir' and 'Cinsaut'.
Currently, this is the second most widely distributed red wine grape variety in the country and is known to produce wines with the following flavours:
Smoky
Bramble
Earthy
Bananas
Tropical fruits
This grape variety is found to be high in natural tannins and hence, this is frequently used to produce blends.
Sometimes, this is also used for the production of fortified wines and even some sparkling wines.
Wine Grapes in South Africa
Red Grape Varieties
Major Reds
Cabernet Sauvignon
Merlot
Shiraz
Pinot Noir
Other Reds
Ruby Cabernet
Cinsaut
Cabernet Franc
Tinta Barocca
Experimental Reds
Mourvèdre
Malbec
Petit Verdot
Nebbiolo
Barbera
Carignan
Gamay Noir
Grenache
Pinot Meunier
Pontac
Sangiovese
Sousão
Tempranillo
Touriga Naçional
Zinfandel
White Grape Varieties
Major Whites
Chardonnay
Chenin Blanc
Sauvignon Blanc
Colombard
Sémillon
Other Whites
Riesling
Gewürztraminer
Pinot Gris
Muscat d'Alexandrie
Muscat de Frontignan
Cape Riesling
Viognier
Bukettraube
Sylvaner
Roussanne
Pinot Blanc
Marsanne
Hàrslevelü
Fernão Pires
Crouchen Blanc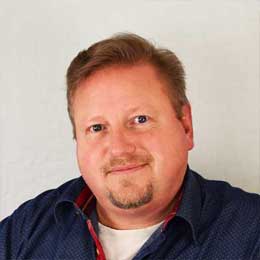 Michael Bredahl
Wine Writer
Michael is an online enthusiast, with a lot of knowledge about online marketing. Traveling around the world to hunt for the perfect wine. Latest on Sicily, where Etna has a huge impact on the taste, which is strong with a bitter aftertaste for the youngest wines, but older wines are fantastic. Drinking wine, and writing about them, are one the passions. Remember to drink responsibly 🙂
Read also about other Wine Regions