Shaking off the sickly sweet, cheaply made sweet wines of the 80s, Germany now has some incredibly interesting and varied varieties of sparkling wine.
Like the UK and Northern France, German growing regions are generally viewed as cooler than most European wine regions.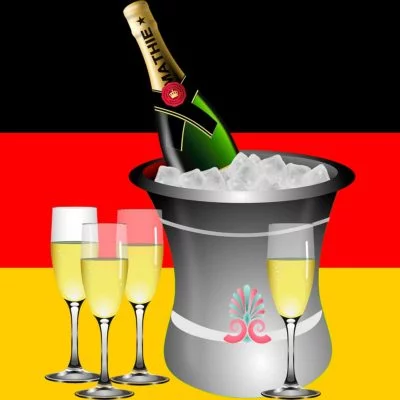 Because of this, German wines are drier, crisp and in some cases have extremely pronounced acidity, therefore when creating a sparkling wine, this is most definitely advantageous as well as delicious!
Small amounts of high quality harvested grapes are chosen when looking to create sparkling German wine, and owing to this, the quality of grape and production is naturally higher than a bottle from France which shares the same price.
Referred to as 'Sekt', sparkling wines that are made in Germany tend to stay in Germany.
Sekt is hugely popular amongst German natives and, as the largest per capita consumption in the world, Sekt has also provided the country with even more economic stimulation.
So, with sparkling wine being the most popular wine in Germany it is definitely worth exploring in detail.
Read more about German Sparkling Wine
Find your favorite German Sparkling Wine
However, the more expensive 'traditional method' is used to create the higher quality wines. With the second fermentation taking place within the bottle, the traditional method is significantly more costly, however the end product is superior.
A good practical tip is to look for 'fermented in this bottle' stamp of quality when buying a bottle to impress, and looking for the method of fermentation will leave you in good stead if you want to make sure you're paying the right price.
German Sparkling Wines by grape
Riesling grapes – much the same as in non-sparkling wines – are most frequently used in creating sparkling German wine.
They create a floral, yet crisp taste and have pronounced acidity, making it a perfect celebratory alternative to Champagne. As the most widely grown and exported grape in Germany, a very good bottle of Riesling Sekt can be picked up for around €20.
Menger-Krug Riesling Brut is a fantastic choice and is available to purchase online.
It pairs well with a spicy curry or Thai cuisine; this wine can complement really huge flavours.
Solter 2009 Rheingau Riesling Sekt Réserve Brut is another fantastic choice for bubbles and has even won awards in Europe for its delicate and fresh flavour, but be warned, as the cost most definitely reflects this fact!
Chardonnay is another delicious German sparkling wine. Although native to France and only sanctioned in 1991, Chardonnay grows well in the cooler climates in Germany, and as there is no costal wind, the grapes remain thin-skinned and crisp.
Although not as readily available outside of Germany, try this bottle of Adam Henkell Chardonnay Brut Vintage which is beautifully demi-sweet alternative to Reisling.
Pair this wine with creamy fish or chicken dishes and it even works with barbecued meats.
If you wanted to try something a little more adventurous, then the German indigenous Weissburgunder and Grauburgunder grapes are a slightly sweeter and more floral choice with smaller, lighter bubbles.
Because of the softer aromatic palette, these are a fantastic way to ease in to a native German grape.
Weissburgunder is the stronger of the pair, and is a great recommendation if you want to fully embrace all that German wine is famous for, and can be served with pretty much any chicken or pork dishes, as it has its own bold and versatile flavour.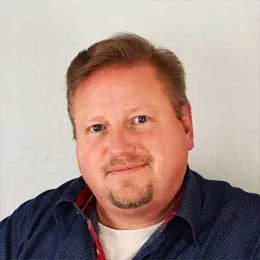 Michael Bredahl
Wine Writer
Michael is an online enthusiast, with a lot of knowledge about online marketing. Traveling around the world to hunt for the perfect wine. Latest on Sicily, where Etna has a huge impact on the taste, which is strong with a bitter aftertaste for the youngest wines, but older wines are fantastic. Drinking wine, and writing about them, are one the passions. Remember to drink responsibly 🙂