Château La Tour Carnet
"The Uncut Diamond"
Living a dream is wonderful and not many of us get to follow through, but when you find someone that has successfully made their dreams come true, it is an interesting story to find out how they achieved their goals and what the driving force is behind their dreams.
Bernard Magrez is one of those people who have lived their dreams and he is one of the oldest producers of Bordeaux wine in the Haut- Medoc appellation and is the sole owner of four classified growths in various appellations.
The Wines
La Tour Carnet is continuously doing research and experimenting with ways to protect the Bordeaux from future problems that they might incur due to climate changes in the region as they fear that the weather might get too hot for the Merlot grape and with the extensive research they intend on protecting the heritage and quality of the wines.
Anti-counterfeiting measures have been implemented for the bottles produced by La Tour Carnet with the old methods of etching and adding invisible ink to the labels of the 100% Merlot cuvee, "Servitude Volontaire," in order to protect their brand.
Servitude Volontaire as an annual production of 500 bottles and is exclusive to retail stores owned by Magrez.
The Chateau La Tour Carnet has many vintages produced and roughly 15000 bottles of each are sold annually.
It is a deep garnet wine with aromas of blackcurrant and plum ending on roasted notes and ripe fruit with hints of mahogany and biscuit.
Les Douves de Carnet is the second wine produced and is a deep red wine with elegant spices and aromas of fruit and spice
Sire du Chateau La Tour Carnet is a red wine with scarlet and dark purple hints, aromas of vanilla and red fruits ending with a rich and aromatic balance.
Visit Château La Tour Carnet
There is something about knowledge and wine, but without ambition and determination, production is not possible as we are required to have goals and the drive to create what has been created at Chateau La Tour Carnet and giving them a visit would be like finding a polished diamond.
Contact Information
Château La Tour Carnet
Website: http://www.bernard-magrez.com/
Email: [email protected]
Phone: +33 5 56 73 30 90
Find Château La Tour Carnet on Facebook, Instagram, Pinterest or Google+.
Address
Château La Tour Carnet
Darrous
33112 Saint-Laurent-Médoc Bordeaux, France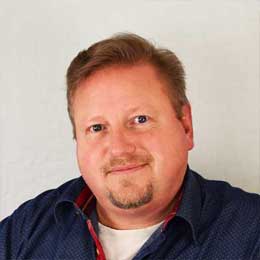 Michael Bredahl
Wine Writer
Michael is an online enthusiast, with a lot of knowledge about online marketing. Traveling around the world to hunt for the perfect wine. Latest on Sicily, where Etna has a huge impact on the taste, which is strong with a bitter aftertaste for the youngest wines, but older wines are fantastic. Drinking wine, and writing about them, are one the passions. Remember to drink responsibly 🙂