Languedoc Wines are the Most Wanted French Wines!
Languedoc, which is popularly known as 'Languedoc-Roussillon', is best known for its wines.
The wines that are being produced in this northern part of France are not only famous in the European continent but throughout the planet.
That's why, when we look at the list of top 50 wines of the world, we could find that ten of them are none other than these Languedoc wines.
Now you know why this article got that title. Yes, it's very apt to call the Languedoc wines as the 'most wanted French wines'.
Here below we'll learn a few things about these specialty wines from Languedoc, France…
Top Languedoc Wines
Ten of the wines from this French region are included in the world's best wines – now you are curious to know the names of those best wines, and here they are:
Red wines
Domaine des Terres Falmet, Cinsault, 2008, Vin de Pays d'Oc
Domaine Begude Pinot Noir 2009 Vin de Pays
Chateau Etienne La Dournie 2006, Saint Chinian wine
Chateau d'Or et de Gueules, Trassegum 2005, Costières de Nimes
Thierry Navarre, Cuvee Olivier 2007, St Chinian wine
White wines
Domaine du Météore, Les Léonides Blanc 2009, Faugeres
Domaine Fontanel 2007 Cotes du Roussillon
Leon Barral 2008 Faugeres
Rosé wines
Chateau d'Or et de Gueules, Les Cimels 2009, Costières des Nimes
Domaine du Météore, Les Léonides Rose 2009, Faugeres
An Introduction to Languedoc-Roussillon Wine Region
Being a historic region, Languedoc-Roussillon has almost 700,000 acres under vine cultivation thus representing the single largest wine region in the whole planet.
Do you know that this region is responsible for over a third of total wines that are being produced in France each year?
When we look Languedoc as separate from Roussillon, we can understand that the personality of Languedoc is purely French.
Most of the vineyards of Languedoc are found to be present along the coastal plains.
The Languedoc wine region is found to be sharing several of its terrain, as well as the climatic conditions with Rhone and Provence regions.
Between the months of May and August, which are the highest growing seasons, the climate of Languedoc will be dry. This region would have maximum rainfalls during the winter.
The Mediterranean climatic condition makes the region more suitable for the wine grape cultivation.
Regional Styles of Languedoc Wines
As we can't generalize the wine styles of the larger Languedoc-Roussillon wine region, we are dividing the whole region into three parts as follows:
Eastern Languedoc
This region is extending between Béziers and Nîmes wherein Languedoc is separated from the Rhône valley of France.
The style of the wines that are produced in this region is mostly Rhone-like. Thus, they have thick textures and higher alcohol contents.
The most prominent grape variety used here is Syrah which is known to go well with other grape varieties like Grenache and Mourvèdre.
Western Languedoc
This region of Languedoc-Roussillon wine region is found to be mountainous.
However, this is drier than the Eastern Languedoc when at the same time being colder.
These dramatic climatic conditions give the wines the unique style.
The most prominent grape variety used in this region's wines is Carignan, which will be often used in red wines.
Southern Languedoc
(Including south Corbières, Fitou, and Roussillon)
The southern Languedoc wine regions are found to be dry and hot and the best wine grape varieties from these parts of France are Black Schists, which are red grapes.
This grape variety would blend well with other grape varieties like Grenache and Syrah.
Some of the southern Languedoc regions are popular for producing the sweet fortified wines right from the ancient times.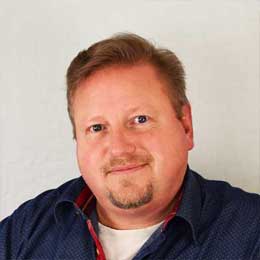 Michael Bredahl
Wine Writer
Michael is an online enthusiast, with a lot of knowledge about online marketing. Traveling around the world to hunt for the perfect wine. Latest on Sicily, where Etna has a huge impact on the taste, which is strong with a bitter aftertaste for the youngest wines, but older wines are fantastic. Drinking wine, and writing about them, are one the passions. Remember to drink responsibly 🙂