Albanello Bianco or the so-called Albanello, is a white wine grape variety planted and grown in the rich land of Sicily.
Sicily is known for having a long tradition in producing sweet – dessert style of wines from the Albanello Bianco grapes.
Grapes were dried on mats under the sun for days after harvesting and an essential ingredient of the exquisite and expensive Marsala-style wine, Ambrato di Comiso.
Albanello Bianco is mostly confused with Albanella, the similarly named variety from the Pesaro region of Marche along the Adriatic coast.
Origin
Albanello is one of the oldest white wine varieties in Sicilia, historically cultured in the provinces of Siracusa, Ragusa, Caltanisetta and Catania.
In the latter years, the plantings of Albanello Bianco have been regularly decreasing and based from the 2000 census, there are 125 hectares of the grape variety planted mostly in Sicily.
Some of the reasons of depreciation are the variety's complication in cultivation as well as the late ripening of Albanello Bianco.
This grape variety is similar but also different from the Albanella from Pesaro and also grammatically similar to Albaranzeuli Bianco from Sardegna.
Characteristics of Albanello Bianco
Albanello has a medium-sized leaf as well as five lobes orbicular and medium berries.
Bunches are average, noticeably short, and cylindrical or truncated conical, straight or winged. It can quite tolerate with parasites.
Albanello Bianco vines are producing berries which are late ripening and contributed to the variety's difficulty to cultivate but over the years, it has been classified under synonyms of Alablanca, Albanella, Albanello Bianco di Siracusa, Alvanella, Alvanello, Arnina Bianca, Arvina and Claretta.
Characteristics of Albanello Bianco Wines
Wines produced from Albanello Bianco are normally straw –yellow or dark amber in color with rich fragrances as well as rich taste structure.
They usually have sweet tastes, warm, velvety, generous in flavors as well as harmonious. The alcohol content is at 19%.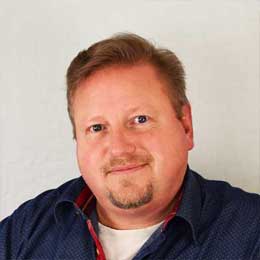 Michael Bredahl
Wine Writer
Michael is an online enthusiast, with a lot of knowledge about online marketing. Traveling around the world to hunt for the perfect wine. Latest on Sicily, where Etna has a huge impact on the taste, which is strong with a bitter aftertaste for the youngest wines, but older wines are fantastic. Drinking wine, and writing about them, are one the passions. Remember to drink responsibly 🙂