Caladoc is considered as a very amazing variety of red wine grapes which is mostly planted in the region of France.
The most notable region where the production of this red wine grape variety is very widespread in France includes the region of Languedoc. Authentically, this grape variety is not an original grape variety, but is a cross performed in between two different varieties of red wine grapes namely Malbec as well as Grenache.
The result between this cross, gave birth to an amazing variety of grape that further paved its way in the preparation of various tasteful wines. This red wine grape variety is used in the production of number of vin de pays in the wine regions of Provence as well as Languedoc.
However, the plantation of this grape variety and the production of these wines out of this red wine grapefruit are not permitted in any of the Appellation d'Origine Controlee (AOC) wines. This fact doesn't stop Caladoc in the preparation of some most of the tasteful wines of the world.
This grape variety is typically as well as only used in the IGP/VDP blends of the Provence and Languedoc. Apart from France, the notable regions where this variety of red wine grape finds its plantation as well as production include the regions of Argentina, Mendoza, Portugal as well as Estremadura.
A number of winemakers have also experimented with this variety of red wine grape in the production of several kinds of wines. This is the reason why the vines of this grape find a limited plantation in other regions of the world such as Russia, Bulgaria, Lebanon, Israel, South America as well as Russia.
Caladoc is recognized by its dark coloring as well as medium-to-full body. Interestingly, this grape variety was originally intended to have adopted more similar features as to Grenache, but on the very contrary, this red wine grape adopted the features similar to Malbec.
Caladoc is not very famous among the wine-culture of the world and this is the reason it is addressed by very less number of names. The synonym of this red wine includes Kaladok which is its only synonym.
Origin
As already stated, Caladoc is not an organic grape variety, but is a result of the cross carried out between two different varieties of red wine grapes namely Grenache and Malbec.
This cross was created by Paul Truel, a grape breeder at the Institut National del la Recherche Agronomique in the year 1958.
Characteristics
The phenolic level entertained by this variety of red wine grape is higher than all the other red wine grape varieties. The level of tannins of the wines produced out of this red wine grape variety are higher as well as these wines are very dark in colors which certainly is an admirable characteristic.
When these grapes are blended with other kinds of grapes, the aroma of the wines so produced is same as various fruity and spicy flavors and aromas of loganberry or its parent grapes.
The instances of the varietal Caladoc are mostly uncommon; however, some examples do exist, such as wines in the rose forms. Also, some of the blended wines of this grape variety produce flavors as well as aromas similar to that of balsamic, eucalyptus as well as wild berries.
The clusters of these berries are relatively large and the berries are medium as to their size. Thus, the wines produced out of this variety of grape are distinctive as well as attractive in nature.
The intense color of these wines further adds cherry on the cake. The amount of bitterness in these wines is zero and therefore the wines produced out of Caladoc, whether blended or unblended are rich and tasteful. These wines also entertain a good potential as to its aging.
Caladoc is very much prone to downy mildew. At the same time, it is very much resistant to botrytis if compared to its parent. All the characteristics entertained by this grape variety are vigorous.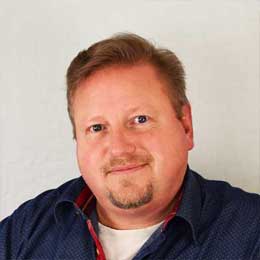 Michael Bredahl
Wine Writer
Michael is an online enthusiast, with a lot of knowledge about online marketing. Traveling around the world to hunt for the perfect wine. Latest on Sicily, where Etna has a huge impact on the taste, which is strong with a bitter aftertaste for the youngest wines, but older wines are fantastic. Drinking wine, and writing about them, are one the passions. Remember to drink responsibly 🙂