Wine with Prosecco grapes
The Prosecco is a popular white Italian grape variety that is now, since 2009, mostly known as the Glera grape in Italy.
It was before 2009 officially known as the Prosesco and produced some of the popular white wines of northern Italy such as frizzante and spumante.
These very same wines are still produced from Prosesco grapes and are an excellent blending agent with other notable wines of Italy.
Mostly produced around the region of Veneto, these grapes are known for their ancient antiquity and records, suggesting that these were probably in production even during the Roman era, known then as Puccinum (that changed to Prosesco) and described by several Roman authors, most notably by Pliny the Elder in his Historia Naturalis.
Being a typical white grape, it can exhibit several flavours depending on the DOC it has been produced in.
Here, we discuss on some of its variations one-by-one, followed by its viticulture characteristics and flavour, and which foods pair the best with it.
Origins of Prosecco
Prosecco are an ancient vine. Although a lot of its origins remain foggy and unclear, some records do suggest that it has existed at least during the Roman era, although its exact date of origin and region remain unclear.
In the study of grape cultivation, regions of origin are normally attested to where the grapes are produced since those are the very same regions that have been producing vines since centuries.
A lot of a grape's history is done through DNA analysis and establishing relationships with other grapes that have a known history behind them.
Considering those points, the Prosecco has been in cultivation in the Veneto region since time immemorial.
Although historians debate on whether the Puccinum that was produced back then is really the same grape as Prosecco, the truth could lie only in searching for more clues and evidences.
Emperor Augustus's wife, Livia, who lived just after Caesar's death, glorified Puccinum for its medicinal qualities and depth of flavor.
Setting aside its ancient mystery, the first ever proper record of 'Prosecco' goes back to 1593 when an English traveler Fynes Morison described northern Italy during his visit here as 'growing Puccinum, now called Prosecco, much celebrated by Pliny'.
He also noted down some of the wines that are produced here, especially those made from Prosecco grapes, like La lagrima di Christo, Cinqueterre and La Vernazza. Some of these wines are still produced to this date.
Characteristics of Prosecco
The Prosecco grape is a fairly late ripening variety with characteristics of high acidity and tannins with an evenly neutral palate.
It is highly aromatic with aromas of white peaches, light fruits as well as a soapy profile as many winemakers have actually noticed.
It's a light bodied wine with medium alcohol content that tastes best when chilled and generally categorized as a summer beverage.
It is known by many synonyms, for example, Serpina, Proseko and Scripina among others.
Viticulture of Prosesco
Prosecco is generally seen to have been producing two types of wines – the frizzante (fizzy) as well as spumante (sparkling).
Both wines are produced as well as blended from Prosecco grapes and serve best as laid back summer wines.
As already noted above, it is late ripening with moderate alcohol content and might not be very resistant to pests and viticulture hazards.
Not much is known about its situation during the phylloxera epidemic, although these could have suffered.
Producing Prosecco wines
Prosecco's main competitor is the champagne as far as taste, color and fizz is concerned. However, Prosecco wines are produced from a different kind of fermentation process that takes place in steel tanks (unlike oak barrels for other grapes, though some winemakers could be experimenting with them).
This makes the wine cheaper to produce and gives them a unique touch of sweet-bitter flavor with that cool tinge to it.
Some winemakers also use a secondary method of fermentation inside bottles known as Metodo Classico.
Food pairing
Prosecco wines are mostly neutral tasting with some blends exhibiting either fruity or alcoholic flavors.
Such wines go best with mild dishes and of course, the unique stuff of the Italian cuisine.
Prosecco goes very well lychees mixed with coconut milk to have that different fruity snack.
Mix it up with some Italian cheese and light pasta to have a nice little meal.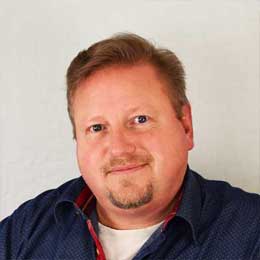 Michael Bredahl
Wine Writer
Michael is an online enthusiast, with a lot of knowledge about online marketing. Traveling around the world to hunt for the perfect wine. Latest on Sicily, where Etna has a huge impact on the taste, which is strong with a bitter aftertaste for the youngest wines, but older wines are fantastic. Drinking wine, and writing about them, are one the passions. Remember to drink responsibly 🙂