Ribolla Gialla is an Italian white wine grape variety grown in the Friuli-Venezia region in the northeastern Italy. It can also be found in the Slovenia region.
It is known by many different names such as Rebula, Avola, Sabrevois and many other names. These grapes respond to aging very well. Usually they are oak aged. With aging the wine develops nutty flavours.
The features of the wine are maintained for up to five years. If the wine is aged for more than that, some false taste may begin to develop. These grapes are used to make varietal wines as well as they are used in the blending of wines such as Pinot Grigio.
It is often mistaken with Ribolla Nera, though it has no relation to this variety of grape. The berries of the grape are manually plucked. They are then gently crushed and kept for fermentation for about 20 days at 18º.
They are then kept for 8 months in stainless steel. They are kept for another 2 months before being bottled and sold out in the market.
The wine is cherished by many wine tasters as it has a fairly high level of acidity. Also the alcohol content is not very low which makes it favourable for tasters preferring high alcohol content.
Origin of Ribolla Gialla
Ribolla Gialla has been the history of Italian wines since a very long time. The first documentary on Ribolla Gialla was written in 1289.
It is said to be originated in Greece and came to the Friuli region through the way from Slovenia. The reputation of the grape kept on growing. By 1402 the demand and reputation became so high that a law was made to prohibit any sort of adulteration done in the wines made from Ribolla Gialla.
But in the 19th century, due to Phylloxera, Ribolla Gialla had to face a huge decline in plantations. Less than 1% area was left, which grew this variety of grape.
In the 21st century as the demand for international wines grew, the plantation of Ribolla Gialla was started again. Even after such major fall, the grape has now emerged as an important white wine producing grape in the region of Friuli.
As the demand is still increasing, it has started gaining the same respect it once used to have! Experiments are being done to improve the yield and quality of the berries for making better wines out of it.
Features
Ribolla Gialla grape berries grow in compact bunches. The size of the berries is to medium to large. Bunches are cylindrical in shape and of fairly long length. They are light in colour.
They are plucked manually as there might be some false berries. They are crushed very delicately so as to preserve the natural mineral taste. These grapes are used to make dry wines, but occasionally, sparkling wines are also made which are very pleasing to taste.
They give hints of almonds, apples and citrus. Wines made from Ribolla Gialla grape have high acidity and floral notes. It has an alcohol content of about 13%. The wines are usually deep coloured.
It can be enjoyed young as well as aged. Nutty tastes start to show up as the wine ages. It gives out an aroma of white flowers and peaches.
They grow well in chalky soils. In Greece the wines produced from Ribolla Gialla have a lemon and flinty taste. The taste of the wine is not very unique, but it surely shows hints that reflect the long existence of this wine grape in the human history.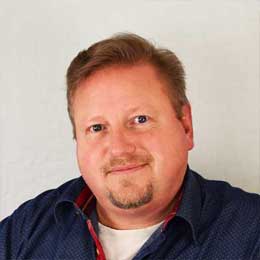 Michael Bredahl
Wine Writer
Michael is an online enthusiast, with a lot of knowledge about online marketing. Traveling around the world to hunt for the perfect wine. Latest on Sicily, where Etna has a huge impact on the taste, which is strong with a bitter aftertaste for the youngest wines, but older wines are fantastic. Drinking wine, and writing about them, are one the passions. Remember to drink responsibly 🙂