Roussanne grapes
Roussanne is one of the most significant white wine varieties originating from the region of Rhone Valley.
It is a particularly difficult variety to grow, owing to its nit-pickiness when it comes to soil types and preferred weather, and hence as a result, suffers from comparatively low yielding periods, when compared to several other similar grape varieties grown in the Rhone region.
Its ripening periods are also erratic, but the grape provides for some really richly aromatic wines with quality flavours, and is compared with a lot of similar grape varieties.
The grape also finds its way into the list of one of the best blending agents when it comes to Rhone wines and pairs up extremely well with such grape varieties like the Marsanne, where it is used to produce some notable white sparkling like Hermitage, Crozes-Hermitage and Saint Joseph.
These are also its primary DOCs that produce the grape. It is definitely a popular white variety and is actually one of the 13 varieties of Italy, that can be used both in red and white wines, because of its legal permissibility.
The grape actually derives its name from French roux, which means 'reddish' in shade and texture.
The grape is native to France, but hasn't yet received attention when it comes to its historical authenticity since not much of its past exists in the form of records or evidences.
It is however fully known, that the grape is of indigenous French origin.
Wine regions
Roussanne is a popular grape variety that is grown in a lot of regions and countries. These include the list of France, Australia, Italy, US and even the new world countries of Argentina and Chile.
The grape is, however, predominantly grown in French vineyards, where it's mostly grown in the appellations of the Rhone regions.
In Italy, the grape is cultivated to a considerable extent in Liguria and Tuscany, where it is a permitted grape in the Monte-Carlo Blanco.
In Australia, the grape has found cultivations in and around Victoria region, where several records dating back to 1880s, indicate the grape's presence.
Similarly, in the United States too, the grape underwent massive popularity upsurges during the 1990s. Several regions in California effectively grow the variety now.
Viticulture and winemaking
The Roussanne grape is a late ripening variety and is characterised by its rather very erratic yields and productions.
Although, not a very profitable variety, it is still grown to a quite popular degree in the Rhone region, despite the variety not really witnessing any modifications in its viticulture process that could allow it to be more resistant and hardy in front of viticulture hazards.
That being said, the grape is not resistant to powdery mildew and is very susceptible to events like rotting and even poor wind resistance.
Since the grape is characterised by its loosely structured berries, a comparatively higher degree of winds can damage the vines within minutes of its initiation.
However, and more thankfully to the efforts shown by several winemakers, some of Rousanne's difficulties have been dealt with the production of similar clones that offer several benefits like better viticulture hazard handling and better shoot structure and strength to withstand physical forces of nature.
During winemaking too, Roussanne poses certain problems that winemakers have separately addressed.
The grape, owing to the many DOCs it is cultivated in, has just a little differing picking periods.
If picked too early, the grape gives off undesirable characteristics and can suffer greatly from high acidity.
During its fermentation processes too, the grape suffers greatly from its peculiar property of oxidising that can result in very bitter flavours.
It is, however, a very desirable grape when ripened to its optimal form and allows for developing very rich and fine flavours and characteristics when aged in oak barrels.
It is also a grape that can be allowed to age in bottles to give those wines an extra punch.
Food pairing
The Roussanne grape exhibits some of the best fruity-acidic characteristics among the white varieties grown in Rhone.
Its fresh aromas and flavours can best be paired up with mild French items and some coastal food of Italy.
Simple vegetable salad with a dessert can well be enjoyed with Roussanne.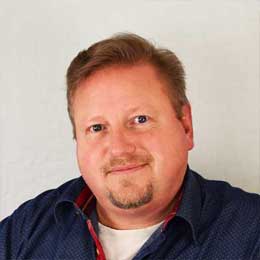 Michael Bredahl
Wine Writer
Michael is an online enthusiast, with a lot of knowledge about online marketing. Traveling around the world to hunt for the perfect wine. Latest on Sicily, where Etna has a huge impact on the taste, which is strong with a bitter aftertaste for the youngest wines, but older wines are fantastic. Drinking wine, and writing about them, are one the passions. Remember to drink responsibly 🙂