Tempranillo Blanco grapes
Tempranillo Blanco is a very 'accidental' addition to the Spanish wine inventory. Tempranillo Blanco was thus discovered as a purely white grape with yellow-green coloured berries.
It is grown in the same region of Spain that is infamous for its quality, hypnotising wines, and was discovered accidentally in a vineyard just as recently as 1988. It is a white grape variety, which happens to have a red grape as its parent!
Since being a recent addition to the Rioja wine collection, Tempranillo is undergoing several analyses and researches, in addition to experimentation with its winemaking process that could give more insight into its winemaking qualities.
This is also the reason why the grape is being planted in very limited quantities only in Rioja.
The University of Rioja has also been very helpful in encouraging its cultivation as also scrutinising its little details as to how genetics have always played important roles in natural phenomenon.
Tempranillo Blanco is actually the mutated version of the Tempranillo variety, which is actually a red grape variety.
The grape was found in the Rioja region itself, in a vineyard that was dedicated to cultivate Tempranillo red grapes.
The vineyard was owned by a winegrower named Jesus Galilea Esteban, who in is errands on monitoring the vineyard, noticed a single grape cluster that was giving off yellow-green grapes.
Being taken aback by the sight, the winegrower lent the cluster to ampelographers who studied the cluster in the University of Rioja and concluded that one of the Tempranillo clusters had undergone a genetic mutation that caused it to develop altogether a different vine variety.
Later, the University of Rioja and the Agricultural Research and Development Centre (CIDA) worked in tandem to encourage this vine variety to be grown in the Rioja region.
The Rioja Counsejo Regulador included the variety as a permitted grape in the Rioja DOC classification.
By 1993, the university with coordination of University of Rioja successfully planted some 100 grape shoots, after declaring the variety a stable one.
Use in Rioja
Tempranillo Blanco has just recently gained the DOC status. In 2007, the Spanish Institute for Foreign Trade in tandem with CounsejoRegulador of Rioja agreed to allow the grape to be commercially produced under its official DOC labels. Tempranillo Blanc, Maturana Blanca and Turruntes belong to the group. Currently, Tempranillo Blanco is being experimented as both a blending agent as well as for varietal purposes.
Characteristics of Tempranillo Blanco
Tempranillo Blanco, in spite of sharing some 97.8% of its genetic structure with its parent grape, Tempranillo, differs markedly from the latter variety, since only a mere 3% of difference makes it more than enough to exhibit different traits.
Tempranillo Blanco's leaves, bunches and berries differ markedly from its parent grape. It has smaller berries and looser bunches than is parent grape, but has similar life-cycles with the red parent.
Both ripen early and bud fairly late, although their exact budding and ripening period may differ. At harvest, these grapes have a high malic acid content and very aromatic compound like terpenes that contribute to the grape's rich floral and citrus aromatic notes to the grape.
On the palate, the grape gives off characters of oranges and stone fruits, among a lot of other tastes.
Higher alcohols and a pH of approx. 7, gives it a zesty trait and the ability to age well. This is, however, being experimented and its full character is not yet known.
As a very new variety, winemakers are still learning about Tempranillo Blanco and how it behaves with differing soil types and climates.
Since Rioja is a dry land with the typical Spanish climate, Tempranillo Blanco's reaction to other climates might also differ from its red parent.
Several winemakers like Juan Carlos Sancha of VinaIjalba actively cultivate this variety. He has some 1.5 hectares of Tempranillo Blanco already planted.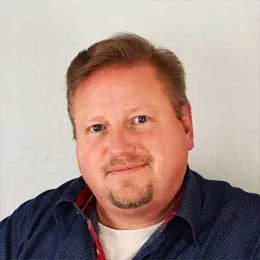 Michael Bredahl
Wine Writer
Michael is an online enthusiast, with a lot of knowledge about online marketing. Traveling around the world to hunt for the perfect wine. Latest on Sicily, where Etna has a huge impact on the taste, which is strong with a bitter aftertaste for the youngest wines, but older wines are fantastic. Drinking wine, and writing about them, are one the passions. Remember to drink responsibly 🙂