Verduzzo is a fine variety of white wine grape which is mainly based in Italy. This grapevine is predominantly grown in the Fruili-Venezia Giulia region of north eastern Italy.
This grapevine is used to produce both sweet as well as dry wines. Interestingly, each of the sub-varieties produced by this white wine grape shows an exclusive propensity for one of its style or the other.
Verduzzo entertains a number of sub-varieties. The most salient of these Verduzzo varieties include Verduzzo Fruilano, Verduzzo Trevigiano, Verduzzo Verde as well as Verduzzo Giallo. Verduzzo Giallo is considered as a further evolution of the Friulano.
According to various wine experts, this variety of white wine grape can be found in a much sweeter form in the Fruili-Venezia Giulia where this grape was used for various progressive drier styles of the wines.
Out of all the varieties of Verduzzo, the most popular Verduzzo wine is the sweet Ramandolo. This wine is said to be having a full DOCG status since the year 2001. Earlier, the term Ramandolo was used to give a description to all kinds of sweet wines.
However, this term has today limited itself for use specifically in the communes of Tarcento and Nimis. According to a number of experts, this grape variety entertains the capability to produce sweet and honey-like wines along with a citrus note which is very much similar to an orange jelly candy as well as tannic dry whites with various chalky notes.
This grape variety majorly thrives on the locations of hillside vineyards that embrace a good exposure to the sun. This process gives the grapes mid to late ripening. Thus, they get ample time to obtain their full physiological ripeness. The grape of Verduzzo is considered to be very resistant to bunch rot as well as botrytis.
Verduzzo is known by a number of synonyms Romandolo, Ramandolo, Verdana Friulana, Verduc, Verdicchio Friulano, Verduc, Verduz, Verduzzo, Verduza, Verduzzo Giallo, Verduzo as well as Verduzzo Verde.
Features
Verduzzo includes a number of features and qualities that are highly impressive. This variety of white wine grape is found in both sweet as well as dry versions.
The dry version of this wine could be very citrusy and acidic, whereas the sweet version of this grapevine is one lovely blend of honey, richness, tropical fruits as well as almonds that are wrapped in a beautiful deep golden color.
The sweeter versions of this grapevine are made by the way of both the methods of passito as well as late harvesting. The passito method involves the drying of the grapes before their process of fermentation begins.
The dry style wines produced out of Verduzzo are made in larger quantities as compared to the sweeter styles of wines. The dryer styles of the vines prepared out of Verduzzo embrace a lighter body as well as a better astringency because of its less balance of the grape's sugar with the tannin levels.
The sweet versions of wines produced out of Verduzzo can be termed as fresh and powerful as they entertain a potential to age in a bottle for a few years after their date of vintage.
The sweet wines produced out of Verduzzo apart from having honey-like aroma also entertain various herbal and cedar notes.
All kinds of wines produced out of this variety of white wine grape, though can be consumed when aged, but they taste at their best when they are drunk young and fresh.
The sweeter version of this grapevine such as Ramandolo is recommended to be consumed in between three and four years after its date of vintage.
Food Pairing
The wines produced out of this variety of white wine grape are extremely delicious and flavorsome. Both the dry and sweet wines produce different kinds of flavors that go well with a majority of food items.
The wines produced out of Verduzzo taste the best when it is paired with almond bread pudding, brandy snaps as well as crepes with nutella.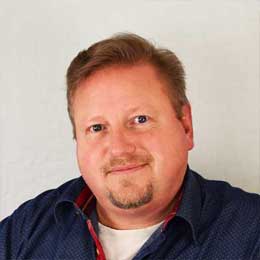 Michael Bredahl
Wine Writer
Michael is an online enthusiast, with a lot of knowledge about online marketing. Traveling around the world to hunt for the perfect wine. Latest on Sicily, where Etna has a huge impact on the taste, which is strong with a bitter aftertaste for the youngest wines, but older wines are fantastic. Drinking wine, and writing about them, are one the passions. Remember to drink responsibly 🙂