The Most Powerful Wine Brand with a Devils Cellar
Located in Las Condes a commune in the Chile province in Santiago or better known as the "Sanhattan" the home of the country's most economically elite is Concha Y Toro Winery.
The Concha Y Toro Winery has been ranked as No.1 as the "Most powerful wine brands" and they have also been recognised as one of the most admired wine brands in the world.
They are the largest wine producers from Latin America and they are considered to be global leaders with their wines exported to over 145 countries around the world owning 10700 hectares of vineyards in Chile, Argentina and in the United States.
They have 3596 employees and a wide range of successful brands that include Don Melchor and Almaviva, Trivento from Argentina and Fetzer from California and their flagship brand Casillero del Diablo.
The History
Like most of the vineyards there is a history and the beginning starts as early as the 1800's when Don Melchor de Santiago Concha Y Toro, a politician and his wife Emiliana founded the vineyards and brought grape varieties from the Bordeaux region in France.
In 1922 their company sold shares in the Santiago market and by 1933 they were placed on the stock exchange with their shares trading well and this is when they decided to export their wines with the Netherlands being the first of many and they began to buy more vineyards and with Eduardo Guilisasti Tagle as the chairman of the board, they modernised the business to allow for expansion and keep up with the high demand of their products.
The launch of their first vintage "Don Melchor" was in 1987 and during this time they began to incorporate advanced technology and used French oak barriques as well as the pairing up with U.S importers Banfi Vintners.
By 1993 they created a subsidiary company in order to produce different wine styles and reach new consumers around the world.  Vina Cono Sur was born and by 1994 Concha Y Toro stocks were being traded on the New York Stock exchange allowing them to expand their vineyards even further.
In 1996 they expanded the business into Mendoza, Argentina where they founded Trivento Bodegas y Vinedos and in 1997 joined forces with Philippe de Rothschild a French Baron, to produce Almaviva which in the wine classifications is the equivalent to the French Grand Cru Classes.
In 2001 they established offices in the U.K to keep up with the demand for their products around the world and the company also launched an advertising campaign for Casillero del Diablo which revolutionised the global wine industry.
By 2005 another expansion came to play with the purchase of vineyards in the Limari Valley, which has fantastic terroir for their Maycas del Limari wine.
The launch of their first vintage of Carmin de Peumo a Carmenere icon from Chile was also done in this year and by 2009 Concha Y Toro had established offices in Brazil, Nordic countries as well as having offices in Asia.
In 2011 Concha Y Toro bought the California portfolio of wines from Brown – Forman which included Fetzer and 7 other wine ranges.
Their flora and fauna living in native forests and walkways within the company's estates are conserved and in 2013 they were decertified with the National Sustainability Code.
They use high tech irrigation, new machinery and technology in their vineyards and in 1999 they created their own nursery in order to produce their own plants.
The company has clonal material that they have brought from other countries to propagate rock stocks and clones of first generation wines.
Some of their vineyards are located in Maipo Valley: Puente Alto, Pirque and Santa Isabel: The vines in Puento Alto housed the 18th century vines from France which developed Phylloxera and were replanted. Most of the vines are 30 years old with an alluvial terraces and soils consisting of clay, gravel and stone.
The vineyard is planted on the north bank of the Maipo River at an altitude of 650 metres above sea level and lies at the foot of the Andes Mountains with a semi – arid Mediterranean climate.
Maul Valley, which consists of root stocks from their nursery: Rauco, Lontue, San Clemente and Curico.
Rapel Valley, which has many varieties: Peumo, and Rucahue vineyards have alluvial origins with rocky to semi argillaceous soils.
Casablanca Valley: El Triangulo and Mendoza housing Trivento vineyards.
They produce Chardonnay, Sauvignon Blanc, Semillon, and Gewurztraminer, which are their white varietals and in the red varietals they have Merlot, Carmenere and Cabernet Sauvignon.
About the wines
With a global production the list of wines is a long one with a fine wine collection, premium collection and a varietal collection.
The Fine Wine Collection
Don Melchor comes from the vineyards of Puento Alto, where the soils consist of minerals, clay, gravel and stones and it is almost 100% Cabernet Sauvignon with a aromas of floral berries and flavours of cassis, cherries and plums with a toasty liquorice end note
Marque de Casa Concha Limited Edition Pais Cinsault consists of 85% Pais and 15% Cinsault made from 50 year old vines. A crimson and purple hued wine with aromas of berries that linger in your mouth
Other wines in this collection include; Carmin de Peumo, Gravas del Maipo, Amelia, Subercaseaux with two wines a grand cuvee and a brut,Terrunyo consisting of Sauvignon Blanc, Riesling, Carmenere, Syrah and Cabernet Sauvignon. Marque de Casa Concha consists of Chardonnay, Pinot Noir, Sauvignon Blanc, Merlot, Carmenere, Syrah, Cabernet Sauvignon and a limited edition bottle.
They also have Gran Reserva Serie Riberas consisting of a Chardonnay, Sauvignon Blanc, Malbec, Carmenere, Syrah and Cabernet Sauvignon and the Late Harvest.
Premium Wine Collection
TRIO Merlot consists of 55% Merlot, 40% Carmenere, and 5% Shiraz from their Rapel Valley vineyards. It is a deep red wine with aromas of blackberry, black plum, blueberry and cassis with hints of cocoa and tobacco.
The wine is fermented in stainless steel and aged in French and American oak barrels for 12 months and after assemblages the cuvee is aged for 1 month prior to release.
Trio with Sauvignon Blanc, Merlot, Chardonnay and Cabernet Sauvignon
Reserva Privada Casillero del Diablo; Cabernet Sauvignon and Sauvignon Blanc
Brut Reserva and Devils Collection of Brut, white and red with the last being Casillero del Diablo consisting of Viognier, Shiraz Rose, Shiraz, Sauvignon Blanc, Pinot Noir, Pinot Grigio, Merlot, Malbec, Late harvest, Chardonnay, Carmenere and Cabernet Sauvignon
Varietal Wine Collection
Sunrise Shiraz ages in stainless steel tanks for 3 months and is made with the grapes from the Central Valley vineyard that consists of Alluvial and Colluvial soils.
This red wine has purple hues and aromas of red and black berries with a fruity finish. Other bottles in this range include, rose, Sauvignon Blanc, Merlot, Chardonnay, Carmenere and Cabernet Sauvignon.
Frontera includes; Pinot Noir, Shiraz, Sauvignon Blanc, Rose, Pinot Grigio, Moscato, Merlot, Malbec, Late harvest, Chardonnay, Carmenere, Cabernet Sauvignon and Cabernet Blush
Frontera specialities include; Pedro Jimenez, Pais, Carmenere, Authentic Tinto and Authentic Blanco.
Castillo del Diablo – The Cellar
Their cellar now the legendary "Devils Cellar" was built to house Dons personal wine collection.
But as it became famous, people tried to steal the wines and he began to spread a rumour that the devil had appeared on the walls of the cellar and in the vineyard to keep people from coming to steal.
The bricks of the cellar are joined together with lime, sand and egg and have withstood earthquakes in the past without a single crack.
The temperature remains steady with 57F degrees in winter and 60F degrees in summer.
The soil is made of gravel and it gets watered every week to maintain humidity conditions.
It has a single door and several air vents and the distance from the vents to the floor are 45 feet.
Visit Concha y Toro
Take a Walk Down to the Devils Cellar
There are many highlights on a tour to the estate as you can visit the legendary "Devils Cellar" Casillero del Diablo, take a walk through the innovative nursery which is a sight worth seeing as it is meticulously shaped and designed, walk through the park and the outside of the building along with a visit to the vineyards which house 26 varietals where you are able to see the original Pirque vineyard ending with a wine tasting and an engraved glass gift whilst looking at the panoramic view of the Maipo Valley.
They are open every day and the tour is about one hour long, hosted in Spanish, Portuguese and English.
Tours and Events
Read more about the wine tasting, winery tour, vineyard tour.
Find Brand on Facebook, Instagram, Twitter, Google+ or Youtube.
Contact information
Viña Concha y Toro S.A.
Website: http://www.conchaytoro.com/?lang=en_us
E-mail: [email protected]
Phone: (+562) 2476 5680 – 2476 5334 – 2476 5269
Address
Viña Concha y Toro S.A.
Virginia Subercaseaux
210 Pirque, Metropolitana, Chile
(+562) 24765000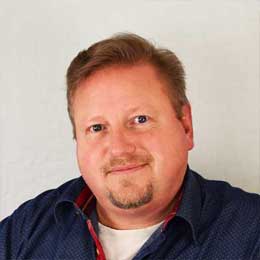 Michael Bredahl
Wine Writer
Michael is an online enthusiast, with a lot of knowledge about online marketing. Traveling around the world to hunt for the perfect wine. Latest on Sicily, where Etna has a huge impact on the taste, which is strong with a bitter aftertaste for the youngest wines, but older wines are fantastic. Drinking wine, and writing about them, are one the passions. Remember to drink responsibly 🙂