Georges Duboeuf
From Manual Grape Crusher to the King of Beaujolais
Beaujolais is a historical province and wine producing region in France, located north of Lyon and covers parts of the north of the Rhone.
It is famous for its fruity red wines and is also located immediately south of Burgundy.
The climate is a semi continental one tempered by the Alps and Massif making it a fairly warm climate during grape growing season.
The soils in the northern part are made up of granite hills with patches of clay and limestone and the northern part is made up of richer sandstone soils as well as the terroir being a little flatter giving room for more aromatic wines.
In this region you will find the Georges Duboeuf Winery, one of the world's largest and best known wine merchants in France with over 2.5 million cases of wine produced annually and the sole person being responsible for the Beaujolais nouveau phenomenon where the release of the wines after harvest created a race for the public to gain access to the highly marketed wines.
Georges travelled around the region with his family.
Wines were strapped to his bicycle and found good customers which gave the wines popularity and a demand for more.
Duboeuf began bottling the wines and joined forces with other wine makers in the region becoming their contract bottler.
In 1964 he created his own negociant business representing 40 winemakers from all the appellations in the region as well as the production of his own wine.
Today his total output is 30 million cases annually with 6 million being Beaujolais Nouveau and his business accounts for 15% of the entire production of the Beaujolais region.
The wines are distributed to over 150 countries around the world and the labels on the bottles are uniquely floral and well distinguished.
Georges sources his wine from 400 out of 4000 growers in addition to purchasing wine from 20 local cooperatives.
The Gamay grape is the only one permitted in the region and all of their wines are not meant to be aged but enjoyed and as the ambassador of the region, Georges Duboeuf winery has created close and personal relationships with all of his suppliers and has become the King of the Beaujolais.
The process
It begins with a semi carbonic maceration where whole grapes are kept in a carbon dioxide atmosphere to allow for an inter-cellular fermentation without the use of yeasts.
A portion of the grape sugars is converted to ethanol, which creates a distinctive fruity flavour.
After this a yeast fermentation takes place which is usually about four days long for the Beaujolais nouveau wines, and longer for the wines from the elite ten crus.
As they do not spend any time in oak for ageing the bottles are ready to drink, allowing the freshness of the grape to be maintained.
The Wine Collection
The bottles of Beaujolais Nouveau are very floral and easy to see and have been recognised throughout the world, especially after the harvest in November when the wine goes from the vineyards to the stores after a huge marketing frenzy.
The collection consists of reds, whites and roses from Beaujolais, Maconnais, Bourgogne and Vins de Pays D'oc.
Beaujolais Selection Georges Duboeuf is a cherry red wine with purple hints and has aromas of red berries such as strawberries and ripe cherries.
Beaujolais Rose Georges Duboeuf consists of the Gamay Noir grape and has aromas of peach, white fruits and citrus
Patchblock Chardonnay is a gold colour with aromas of star anise, sweet almond and citron from the Vins de Pays DOC.
Fleurie Selection Georges Duboeuf is from the Fleurie with 13 climates each producing a different wine.
In the sloping and a higher part of the appellation the soils are poor, acidic and dry and they produce highly aromatic wines where the soils above the village contains clay and produce wines that are more structured.
This wine is an intense red and has aromas of iris, violets, roses, red berries and wild peaches
Other wines include 15 red wines from Beaujolais, Beaujolais- villages, Brouilly, Chenas, Chiroubles, Cote de Brouilly, Julienas, Morgon, Bourgogne Gamay, Moulin-A-Vent, Regnie, Saint – Amour and Coteaux Bourguignons.
The grape varieties in the red wines include; Gamay, Pinot Noir, Merlot, Syrah and Cabernet Sauvignon.
White wines include grape varietals of Chardonnay and Sauvignon Blanc and they are Saint- Veran, Pouilly- Fuisse, and Macon – Villages, Vins de Pays D'oc and Coteaux Bourguignons.
Visit Georges Duboeuf Winery
In 1993 Georges opened his first 30.000 square metre themed park for vines and wines where people can enjoy the secrets of the vines and its origins, a museum, adventure golf course and wine tastings.
A train ride will allows you to see the vineyards, the winery and enjoy everything that makes Beaujolais stand out.
So many options to choose from and the tour are almost like you have stepped into another time with underground caves, trains and museums that give a completely unique oenological experience.
The taste test could be interesting with the variety that is spread across the entire region, giving the visitor variety and a chance to explore each and every vineyard in one place.
Contact information
Georges Duboeuf
Website: http://www.duboeuf.com/
E-mail: [email protected]
Phone: +(33) 1 47 20 71 23
Find Brand on Facebook, Instagram, Pinterest, Twitter or LinkedIn.
Address
Georges Duboeuf
208 rue de Lancié
71570 Romanèche-Thorins, Bourgogne, France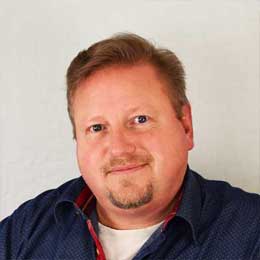 Michael Bredahl
Wine Writer
Michael is an online enthusiast, with a lot of knowledge about online marketing. Traveling around the world to hunt for the perfect wine. Latest on Sicily, where Etna has a huge impact on the taste, which is strong with a bitter aftertaste for the youngest wines, but older wines are fantastic. Drinking wine, and writing about them, are one the passions. Remember to drink responsibly 🙂
Wines from Georges Duboeuf
More Wines from Georges Duboeuf at page 2
All Wine Reviews for Georges Duboeuf
Beaujolais
Beaujolias Château de Buffavent is a red-blended, light and perfumed wine, which was produced from well taken care of vineyards of the region.
Beaujolais Selection Georges Duboeuf is acknowledged as the top wine from the region in respect of the number of awards won and ratings from critics.
Beaujolais-villages
Beaujolais Villages Château des Vierres is a red-blended wine produced by Château des Vierres with class and richness of flavors.
Beaujolais Villages Selection Georges Duboeuf is a classic red-blended wine created with richness and considered a high quality wine.
Chénas
Chénas Sélection Georges Duboeuf is blended with full richness and freshness recognized as more affordable than any typical wines from Chénas.
Côte de brouilly
Côte de Brouilly Domaine de la Madone, a red, light and perfumed wine; which is under the category of affordable wines from Cote de Brouilly.
Côte de Brouilly Domaine du Riaz is a red-blended wine with light and perfumed style considered as stable in terms of price over the past year.
Côte de Brouilly Sélection Georges Duboeuf, a red-blended wine created with unique style which shows different levels of interest.
Bourgogne gamay
Bourgogne Gamay Selection Georges Duboeuf is a lovely red wine full of complexity and intensity, a huge success of the region.
Moulin-à-vent
Moulin-a-Vent Carquelin is a fresh, youthful red fruit wine made by the famous Georges Duboeuf and one of the wines that are hard to find.
Moulin-a-Vent Selection Georges Duboeuf is a light and perfumed red wine considered as the tenth most searched wine from the region.
Régnié
Saint-amour
Coteaux bourguignons
Saint-véran
Pouilly-fuissé
Mâcon-villages