The Burgundy wine, also known as the Bourgogne wine, is a wine variety grown in eastern France.
Specifically produced in Burgundy (from where it derives its name), it is one of the oldest French wines, earliest records being attested to as old as the 2nd AD.
The most popular wines are grown from Chardonnay grapes and Pinot Noir vines.
Burgundy wines also comprise of red and white wines such as Gamay and Aligote.
Due to the immense popularity of Burgundy wines, the region has earned the AOC status and is considered to be one of the most terroir-conscious regions of France.
The history of Burgundy wines has been discussed below including the time when Christian monasteries played a key role in developing the Burgundy wine industry.
Read more about Wines from Burgundy
Origins and history
Burgundy wine is a pretty old wine in French history and also one of the most popularly known French wines.
Earliest records of these being produced go back as early as 2nd AD when the Romans might have been one of the first to harvest on an extensive scale the Pinot Noir grapes that made way to one of the first Burgundy wines ever produced.
This claim is, however, debated since some evidence suggests that Burgundy wines were produced even earlier than the Roman advent when the Celtic people (Gaul) could have produce these wines around 51BC.
There is even one notion that the Greeks who had made Massalia (modern day Marseille) their home traded with the interior Gallic tribes and Rome to the east and they spread Burgundy wine since their trade consisted of the Rhone valley.
Burgundy has ever since, seen a volatile history.
As Christianity spread throughout Europe in the middle ages, so did the Burgundy wine.
The first donation of vineyards to the church was made by King Guntram in 587AD and the first major vineyard owner was none other than the Benedictine Order.
The Cistercians, founded in 1098 and named after Citeuax, their first monastery is located at Burgundy. Burgundy wines thus have a very Christian past.
Wine characteristics and production
Burgundy wines are generally classified according to their quality:
Grand Crus
Premier Crus
Village appellations
Regional appellations
Grand Crus quality is regarded as the highest and the most expensive of all Burgundy wines.
Only the finest of the vineyards like those at Cote d'Or are selected.
Hardly making up only 2% of total Burgundy produce, these wines are hard to afford, like Corton and Montrachet.
Premier Crus are comparable to the Grand Crus wines although these have much lower quality than the Grand Crus wines.
These make up to 12% of the total produce, wines like Volnay.
Perhaps the most common wines are the village and regional appellation wines that are produced in several Burgundy villages, for example Macon villages, Hautes-Cotes de Beaune, Bourgogne Passe-Tout-Grains, etc.
These wines have earned a 'certificate' in the Burgundy wine market and are considered to be the most affordable and commonly found among all Burgundy wines.
Characteristically, Burgundy wines vary.
Most commonly used grape is the Chardonnay variety that produces acidic wines.
Another grape, Aligote produces even cheaper wines with higher acidic content.
Chablis and Macon wines are 100% Chardonnay grape wines.
Most Burgundy wines are thus a blend of white and red grapes with the AOC rules instructing that almost 15% of white grape content be needed although winemakers go ahead with their own blends.
Burgundy wines, because of their quality and mass production have earned a considerable repute in the international wine community.
One of the most expensive wines, several fans have been celebrating its existence since decades, most being La Paulee de Meursault.
Complimentary foods
Burgundy wine is usually strong flavoured and acidic with only normal sugar content.
Most French chefs combine the wine with heavy consumables to compliment it with softness. These are also used in making several French cuisines and desserts.
Due to the acidic flavour, these usually do not go too well with light dishes and snacks.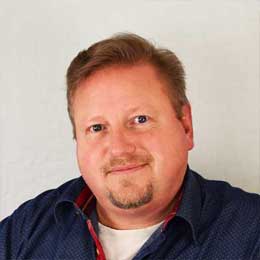 Michael Bredahl
Wine Writer
Michael is an online enthusiast, with a lot of knowledge about online marketing. Traveling around the world to hunt for the perfect wine. Latest on Sicily, where Etna has a huge impact on the taste, which is strong with a bitter aftertaste for the youngest wines, but older wines are fantastic. Drinking wine, and writing about them, are one the passions. Remember to drink responsibly 🙂