Georges Duboeuf – Mâcon-Villages Domaine Les Chenevières
The family who owns the Domaine Les Chenevières existed and lived in Saint Maurice de Satonnay for many generations.
A part of the family's Mâcon-style home was built three hundred years ago and the father and son have been working on the vines for five generations.
The brilliant pale golden color with green tinges covers the whole body of this Mâcon wine. It reveals the powerful white blossom aromas subtly embellished with hints of lemon.
On the palate, the very light smell of peaches is well appreciated as well as its lemon zest and dried apricot flavors with medium to full body and fruity, sweet finish, best to taste at 12 – 13 °C.
Information about Georges Duboeuf – Mâcon-Villages Domaine Les Chenevières
Brand name: Georges Duboeuf – Mâcon-Villages Domaine Les Chenevières
Wine name: Mâcon-Villages Domaine Les Chenevières
Country: France
Region: Mâcon-Villages
Website: Georges Duboeuf
Tasting Notes
Tint: Brilliant pale golden with green tinges
Aromas: White blossom
Aroma hints: Lemon
Flavor: Smell of peaches, lemon zest and dried apricot
Flavor finish: Fruity and sweet
Acidity: Medium or full body
Grapes: Chardonnay
Bottle size: 75 cl
Data Sheet: (Backup)
Image:
Mâcon-Villages Domaine Les Chenevières 2013
Awards
LE GUIDE HACHETTE DES VINS, Recognition won: Cite
Mâcon-Villages Domaine Les Chenevières 2012
Awards
LE GUIDE HACHETTE DES VINS, Recognition won: 2 Stars
Mâcon-Villages Domaine Les Chenevières 2010
Awards
CONCOURS DES GRANDS VINS DE FRANCE MACON, Recognition won: Argent
Mâcon-Villages Domaine Les Chenevières 2008
Awards
COCONCOURS DES GRANDS VINS DE FRANCE MACON, Recognition won: Bronze
Mâcon-Villages Domaine Les Chenevières 2007
Awards
CONCOURS GENERAL AGRICOLE PARIS, Recognition won: Silver
Mâcon-Villages Domaine Les Chenevières 2006
Awards
CONCOURS DES GRANDS VINS DE FRANCE MACON, Recognition won: Bronze
Mâcon-Villages Domaine Les Chenevières 2004
Awards
CHARDONNAY DU MONDE, Recognition won: Silver
CONCOURS DES GRANDS VINS DE FRANCE MACON, Recognition won: Or
Mâcon-Villages Domaine Les Chenevières 2003
Awards
CONCOURS DES GRANDS VINS DE FRANCE MACON, Recognition won: Bronze
Mâcon-Villages Domaine Les Chenevières 2001
Awards
LE GUIDE HACHETTE DES VINS, Recognition won: Cite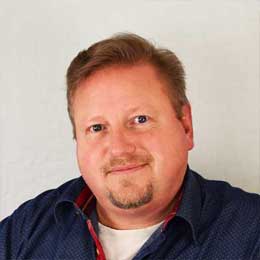 Article Review
Reviewer
Review Date
Reviewed Item
Georges Duboeuf Mâcon-Villages Domaine Les Chenevières Wine Review
Author Rating