Sauvignon Blanc Grapes
Sauvignon Blanc is a popular green skinned grape that is grown around the globe in many Pacific, American and South Pacific nations.
Originally from south west France, the grape is one of the most popular green skinned varieties and is gaining popularity in countries that have not traditionally grown vine varieties.
Synonymous with 'fume Blanc' in California, where it's a popular take among locals, the variety is extensively cultivated in France, Canada, Chile, Loire valley, Australia and Washington.
These grapes, due to their green skin can either produce extremely grassy, strong flavours, or produce the exact opposite, that is sweet and tropical flavours depending on the fermentation and maceration processes. Type of produce also depends a lot on the climate the grape has been cultivated in.
Historically attested to Bordeaux and Loire valley of France, its exact origins remain unknown despite its popularity around the globe. The phylloxera crisis that prevailed in the 1880s, devastated Sauvignon Blanc vineyards, where as emergency measures, some winemakers introduced the variety of Chilean territories where it is a popular getaway vine.
Synonyms of Sauvignon Blanc
Due to its worldwide popularity, the vine is known by many names, some even existing as different synonyms in the same region it is grown.
Synonyms like Blanc Doux, Gennetic, Libournais are French synonyms while a lot of synonyms in Hispanic tongue exist, particularly spoken in Chile and its adjoining areas.
These include synonyms like Punchou, Sampelgrina, Sauvingnon Blanco, Uva Pelegrina and Sauvignon Bijeli. There are also some Germanic synonyms too.
Origins of Sauvignon Blanc
The exact history of Sauvignon Blanc is an unclear topic and remains to be a debated point. Several theories on its origin exist; most assert that the grape originated in western France, while others suggest different origins depending on the DNA analysis that has been done so far.
Relationships with Savagnin and Carmenere family are some of the postulates many oenologists have given forward.
Cabernet Sauvignon is the offspring of Sauvignon Blanc, so the grape does indeed exhibit prestige in the winemaking world.
During the phylloxera crisis, the grapes suffered considerable damage where it was subsequently transferred to several overseas regions like Chile and California, where its original vineyards still exist and wineries as old as 1882, still produce Sauvignon Blanc wines en-masse.
The Cresta Blanca winery in California is one such nice example of the presence the grape has in the Californian wine industry.
In New Zealand, the grape got introduced in the 1970s here these are still grown in plentiful.
Viticulture
Sauvignon Blanc is a late budding and early ripening grape.
Growing best in warm climates of New Zealand and Australia, its produce depends on the period of fermentation and duration.
The grape has high amounts of Malic acid during its most unripe stage and that gives it a very undesirable grassy flavour.
As the ripening progresses, the grape develops spicy flavours with a balance of sugary content.
The grape also differs according to different regions.
Australian Sauvignon Blanc has characteristic strong flavours while those grown in France and cooler areas exhibit more tropical fruity characters.
In areas of high summers, the grape achieves ripening fairly quicker than usual and will develop the wrong characters as desired by winemakers, characterized by low acid and dull content.
Surprisingly, rising temperatures due to global warming have prompted farmers to cultivate the grape earlier than the traditional period!
There are also several other factors like the contact of the must with the skin of the grape that allows it develop a wide range of characters.
For example, in New Zealand, these grapes used to develop intense and pungent flavours that were not desired by every consumer.
This was due to exposure caused during the transportation process where the grape used to be transported all the way from North Island to Auckland.
However, modern technologies have allowed the must to spend time with the grape's skin to develop milder, more desirable qualities.
Fermentation is another great factor when it comes to winemaking.
An ideal temperature of 16-18C is considered the best by French winemakers.
This is the range most winemakers outside France also follow.
Oak aging allows the grape to neutralize some of its acidic content while some winemakers prefer steel barrels to maintain that traditional intensity of the grape.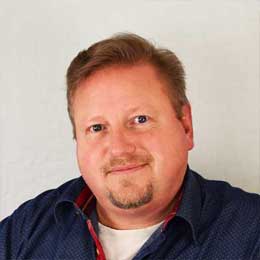 Michael Bredahl
Wine Writer
Michael is an online enthusiast, with a lot of knowledge about online marketing. Traveling around the world to hunt for the perfect wine. Latest on Sicily, where Etna has a huge impact on the taste, which is strong with a bitter aftertaste for the youngest wines, but older wines are fantastic. Drinking wine, and writing about them, are one the passions. Remember to drink responsibly 🙂