Father of the South Australian Wine Industry – Thomas Hardy Wine Company
Thomas Hardy had a vision to create wines that would spread across the world and in 1830 he moved to Australia, got married and bought his first property in Bankside.
His vineyards were planted and four years later in 1857 he bottled his first vintage and became the first exporter of Australian wines.
In 1876 he purchased the Tintara Vineyards and winery located in McLaren Vale, south Adelaide.
At the same time, he created wines that won awards and the Trintara winery expanded, leading to him taking on his nephew to join in the family business and by 1887 he brought in his sons and became known as Thomas Hardy and Sons.
The History continues
Fires destroyed the Bankside cellars and every bottle of wine in 1904 and in 1932 Thomas Hardy the founder passed away leaving the business to family but in 1938 his grandson passed on, leaving his wife and cousin to continue the family business.
In 1947 Thomas Nottage decided to retire after running the Mclaren Vale Vineyards for many years and as a tribute to his dedication, a vineyard was named after him and the wines bear his name.
In 1953 Eileen Hardy took over the business as the third generation and the Matriarch of the company and by 1972 the fifth generation William Hardy entered the family business and James Hardy became the Chairman and purchased the Chateau Raynella the vineyard and winery where the founder began his career.
This estate is 160 years old with five generations and William Hardy heading it after 42 years of service and in 1992 Thomas Hardy and Sons merged with Berry Renmano to form BRL Hardy and in 2003 the international beverage company Constellation Brands purchased it and kept it as the Hardy Wine Company making it the largest wine group in the world, exporting to over 60 countries around the world and supplies 25% of the Australian markets managing 3200 hectares of vineyards in Australia and obtaining grapes from over 1000 independent grape growers.
Wines of Hardy Wine Company
Their brands include Hardy, Banrock Station, Moondah Brooke, Stanley, Starve Dog Lane and Chateau Raynella with the Hardy wine brands including
Thomas Hardy Cabernet Sauvignon
Eileen Hardy Chardonnay
Pinot Noir and Shiraz
Sir James Range of sparkling wines
HRB wines
William Hardy Quartet
Oomoo Range
Nottage Hill
The Journey
Crest
Stamp
VR
Winemakers Rare Release
Although William Hardy has been the chief winemaker Paul Lapsley was appointed as chief winemaker in 2003 and the Hardy label was named the second strongest wine brand in 2008.
They have a wide variety of varietals which include Shiraz, white wine, Cabernet Sauvignon, Pinot Noir, Merlot, Chardonnay, Riesling, Pinot Grigio, Pinot Gris, Sauvignon Blanc, Red wine, Sparkling and Rose from warm and cool climates around the Australian terrain.
They produce both single and varietal blends.
The Tintara Winery is the company's central point and they still use some of the equipment that was originally placed there to ensure the quality and standards have remained consistent.
Visitors are able to do a tour with the history of how it all began and they can visit the vineyards.
Raynella is the headquarters for the company and Trintara consists of four levels, warehouse and the cellar.
The Wines
Thomas Hardy Cabernet Sauvignon is a rich red wine with aromas of spice, cassis and hints of chocolate, mulberry, mint and French oak with a slight background flavour of olives
Sir James Pinot Noir Chardonnay Cuvee Brut with bubbles of a clean structure and textural nuances this sparkling wine has a fresh flavour and the character is ensured through 12 months of maturation on yeast lees which contribute to the yeast aromas and delightful bubbles
Eileen Hardy Shiraz with layers of flavour and silky tannins the wine has aromas of dark chocolate, plum and blueberry
Wine Makers Rare Release is blended with grapes from three of the best Shiraz growing regions; McLaren Vale, Claire Valley and Frankland River with aromas of chocolate, red fruits, mint, pepper and plums giving a slightly graphite mineral taste from the McLaren Vale terroir
Crest is a full bodied wine that was created to honour Sir James Hardy with varietals from the best warm grape regions and a few classic parcels from the cooler regions.
There is a Chardonnay, Chardonnay/ Sauvignon Blanc, Cabernet Shiraz/ Merlot and a sparkling Chardonnay/ Pinot Noir
Visit Hardy's Wine
With a history of being the founder of the wine industry in Southern Australia, five generations that have built up the largest brand in the world and the knowledge of blending and perfecting wines.
The Hardy Wine Company is a great place to explore where you can taste the flavours and varieties of their terroirs that have been carefully selected to ensure the world appreciates their wines.
Tours and Events
Read more about visit.
Contact information
Hardy's Wine
Website: http://hardyswines.com/
Email: [email protected]
Phone: +61 8 8329 4124
Find Hardy's Wine on Facebook, Instagram, Pinterest, Twitter, LinkedIn, Google Plus or YouTube.
Address
Hardy's Wine
202 Main Road,
5171 McLaren Vale, Australia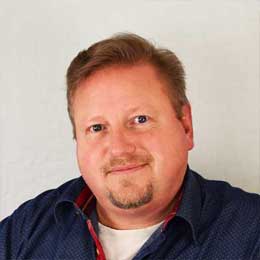 Michael Bredahl
Wine Writer
Michael is an online enthusiast, with a lot of knowledge about online marketing. Traveling around the world to hunt for the perfect wine. Latest on Sicily, where Etna has a huge impact on the taste, which is strong with a bitter aftertaste for the youngest wines, but older wines are fantastic. Drinking wine, and writing about them, are one the passions. Remember to drink responsibly 🙂