Hardy's Wine
Father of the South Australian Wine Industry – Thomas Hardy Wine Company
Thomas Hardy had a vision to create wines that would spread across the world and in 1830 he moved to Australia, got married and bought his first property in Bankside.
His vineyards were planted and four years later in 1857 he bottled his first vintage and became the first exporter of Australian wines.
The Wines
Thomas Hardy Cabernet Sauvignon is a rich red wine with aromas of spice, cassis and hints of chocolate, mulberry, mint and French oak with a slight background flavour of olives
Sir James Pinot Noir Chardonnay Cuvee Brut with bubbles of a clean structure and textural nuances this sparkling wine has a fresh flavour and the character is ensured through 12 months of maturation on yeast lees which contribute to the yeast aromas and delightful bubbles
Eileen Hardy Shiraz with layers of flavour and silky tannins the wine has aromas of dark chocolate, plum and blueberry
Wine Makers Rare Release is blended with grapes from three of the best Shiraz growing regions; McLaren Vale, Claire Valley and Frankland River with aromas of chocolate, red fruits, mint, pepper and plums giving a slightly graphite mineral taste from the McLaren Vale terroir
Crest is a full bodied wine that was created to honour Sir James Hardy with varietals from the best warm grape regions and a few classic parcels from the cooler regions.
There is a Chardonnay, Chardonnay/ Sauvignon Blanc, Cabernet Shiraz/ Merlot and a sparkling Chardonnay/ Pinot Noir
Visit Hardy's Wine
With a history of being the founder of the wine industry in Southern Australia, five generations that have built up the largest brand in the world and the knowledge of blending and perfecting wines.
The Hardy Wine Company is a great place to explore where you can taste the flavours and varieties of their terroirs that have been carefully selected to ensure the world appreciates their wines.
Tours and Events
Read more about visit.
Contact information
Hardy's Wine
Website: http://hardyswines.com/
Email: [email protected]
Phone: +61 8 8329 4124
Find Hardy's Wine on Facebook, Instagram, Pinterest, Twitter, LinkedIn, Google Plus or YouTube.
Address
Hardy's Wine
202 Main Road,
5171 McLaren Vale, Australia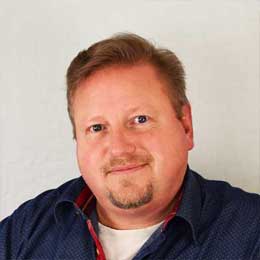 Wine Reviews for Hardy's Wine