Viña Errazuriz
The Founder of a Chilean Appellation
Vina Errazuriz was founded by Don Maximiano Errazuriz, a politician and entrepreneur in 1870 who had a vision, pioneering the development of the Aconcagua Costa by planting the first French grape varieties forming the new Chilean Appellation as well as opening the first sustainable winery.
Don Maximiano decided to get away from the city where most of the winemakers had traded and went on horseback towards the north where he founded the estate and built a cellar that consisted of a two story structure with a large basement allowing storage for over six million litres of wine.
The History
By 1873 the winery consisted of 300 hectares of vineyards with irrigation canals and plantings from France.
This led to the creation of a village that included a church, school and homes for the workers.
Rafael his son took over in 1903 and managed to increase the state to 700 hectares, making it the largest vineyard in the world run by a single owner.
An earthquake struck the village on 1906 and destroyed most of the cellar and damaging the winery, which took Rafael a decade to refurbish but he managed to renovate and improve the estate by reconstructing and adding a bottling room whilst maintaining his heritage.
For 30 years from 1933 the government imposed reforms to control the alcohol consumption and redistributed the wealth of the country which led to Errazuris going through an economic downfall until 1975 when the government changed and wine production was given a boost.
Many years later Syrah was introduced into the winery and joint ventures were formed which led Vina Errazuriz into becoming a premium wine developer and in 2001 La Cumbre their iconic wine was created.
In 2004 a search for international recognition led Eduardo Chadwick, the head of the winery and a fifth generation member of the family to organise a blind tasting in Berlin setting a landmark for viticulture in Chile.
The Iconic Winery
With its unique design and sustainable architecture, the winery is designed to use gravity for transporting wine and must; with a geometrical temperature controlled system and they have been certified as sustainable and have the utmost respect for their environment.
There are two wineries with the Cellar Door being the original designed with thick underground walls made of mortar and bricks with wine casks made of rauli which is a traditional Chilean tree and wines that are kept at a stable temperature.
This winery is still in use today and houses some of estates most with 400 bottles of each iconic wine from the vineyard.
The Don Maximiano Iconic Winery was built to house the exclusive range of wines and was built with bleached concrete with its main body being underground.
The spiral shape allows fruits and juice to flow through means of gravity and to capture the refreshing breezes of the valley.
The environmentally friendly winery is completely run on solar energy.
Vineyards
The vineyards of Errazuriz are spread across the valley of the Aconcagua, Casablanca and Curico with a variation in soils and climate with a mix of soils; alluvial, granite, sand, loam and stone with one of them being completely organic and the varietals have been planted according to the climate and soil conditions consisting of Syrah, Cabernet Sauvignon, Carmenere, Merlot, Petit Verdot, Malbec, Viognier, Marsanne, Grenache and Tempranillo.
The Aconcagua Costa Estate house the vines for their white wines including; Sauvignon Blanc, Chardonnay and Pinot Noir.
Aconcagua Valley is divided into 7 sections with each plot housing vines for specific wines.
The Vina Errazuriz Collection of Wines
Icons
Don Maximiano Founders reserve Cabernet Sauvignon
Kai Carmenere
La Cumbre Syrah
Aconcagua Costa
Pizzara Chardonnay
Pizzara Pinot Noir
Aconcagua Costa Chardonnay
Sauvignon Blanc
Pinot Noir
Syrah
Specialities
Late harvest Sauvignon Blanc
Blend Collection Red and white
Wild ferment Pinot Noir and Chardonnay
Single vineyard Cabernet Sauvignon, Carmenere, Sauvignon Blanc, Pinot Gris
Aconcagua Alto Cabernet Sauvignon and Carmenere
Max Reserva consists of; Cabernet Sauvignon, Carmenere, Merlot, Pinot Noir, Sauvingon Blanc, Syrah and Chardonnay
Estate Series has 11 bottles with the same as Max reserve but also including Shiraz, Sangiovese, Fume Blanc and Cabernet Sauvignon Rose
Don Maximiano Founders Reserve Cabernet Sauvignon 2014 has distinctive flavours layered with aromas of minerals and fruit and received a 95 point average between wine connoisseurs.
Visit Viña Errazuriz
A visit to the estate is an experience as the construction of the building itself is something to see.
Visitors are given the history of the estate and how it began along with a visit to the underground cellars and vineyards as well as the process that they go through with sustainable methods and ending with a tasting of 3 of their wines.
The Viña Errazuriz has achieved exactly what their founder had envisioned so many years ago and has preserved the heritage with innovative and futuristic ideals that has made them leaders in viticulture and taking care of the environment.
Tours and Events
Read more about events, wine tasting, winery tour.
Contact Information
Viña Errazuriz
Website: http://www.errazuriz.com/en/
Email: [email protected]
Phone: (56-2) 2 339-9100
Find Viña Errazuriz on Facebook, Instagram, Pinterest, Twitter, LinkedIn, Google+ or Youtube.
Address
Viña Errazuriz
Av. New Tajamar 481
8320000 South Tower Las Condes Santiago, Chile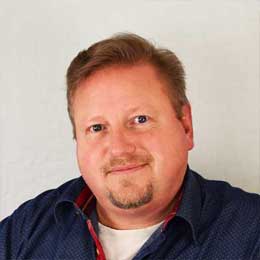 Michael Bredahl
Wine Writer
Michael is an online enthusiast, with a lot of knowledge about online marketing. Traveling around the world to hunt for the perfect wine. Latest on Sicily, where Etna has a huge impact on the taste, which is strong with a bitter aftertaste for the youngest wines, but older wines are fantastic. Drinking wine, and writing about them, are one the passions. Remember to drink responsibly 🙂